Include 3 Elements when Reporting Critical Care Services
November 1, 2018
Comments Off

on Include 3 Elements when Reporting Critical Care Services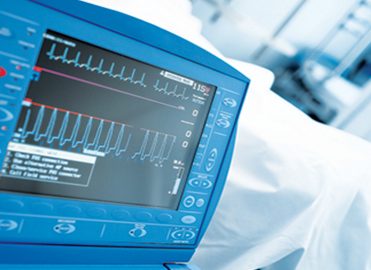 Know CPT® critical care criteria and communicate the documentation rules to providers.
Critical care services must meet specific criteria, per CPT® guidelines. But providers don't necessarily define critical care in the same way CPT® does, and neither will they automatically document to support coding. Coders can help providers by communicating three documentation requirements for reporting critical care services.
CPT® Defines Three Elements of Critical Care
To appropriately report critical care services (as defined by CPT®), the provider's documentation must identify and substantiate three conditions:
Organ Failure
The patient must be experiencing impairment of "one or more vital organ systems," according to CPT® instructions. To support that this criterion is met, documentation should indicate what current organ system failure the patient is experiencing.
Imminent or Mortal Threat
The patient must be experiencing an episode in which imminent threat to their wellbeing exists. Meaning: If the provider does not intervene, the patient will not survive. Documentation should identify:
First, what service was provided to intervene on the patient's behalf; and
Second, the nature of the "threat" for the patient.
Note: Not only active code situations qualify as critical care. For example, a patient can be so hemodynamically unstable as the result of organ system compromise that they represent critical care and may require immediate attention to defray an imminent threat — even if cardiopulmonary resuscitation (CPR) is not required.
High-level Medical Decision-Making
Per CPT®, "Critical care involves high complexity decision making." This makes sense because if the patient is in organ system failure and the patient's condition is so compromised that a provider must intervene to save the patient's life, it's plausible the provider is making high-level decisions.
Note: CPT® specifies "high complexity decision making" and not "high complexity medical decision-making." In other words, when reporting critical care codes, you don't need to "score" the medical decision making.
Speak a Common Language with Providers
The term "critical care" does not, by itself, convey all of the above requirements and expectations. Providers may deliver services they consider to be critical, but do not meet the CPT® definition of critical care. You can effectively communicate the CPT® definition of critical care by explaining that critical care (as reported using the critical care codes found in the CPT® code book) is an episode of care, but not all care that occurs as a result of an episode.
To validate, let's use a first-hand, onsite provider example:
During a recent physician education session on critical care, I explained the documentation standards, the Centers for Medicare & Medicaid Services' (CMS) expectations, and American Medical Association's (AMA's) CPT® coding guidance of critical care. One of the physicians (a hospitalist) presented a patient scenario to me: Upon arrival, she notes a patient who coded, is now able to be admitted, and is transferred to the unit. She felt she should bill critical care for this interaction because it is care related to a critical incident.
I explained that her scenario did not represent critical care, according to the CPT® definition. If the patient is stable enough to be transferred to the unit and formally admitted, an imminent threat no longer exists. According to the provider, the patient is being transferred on a ventilator (e.g., the patient is experiencing organ failure). However, there is no imminent threat as long as the patient remains on a ventilator. Because all three conditions are not met, this patient does not qualify for critical care related to the hospitalist's services.
Table 1: Acceptable Scenarios to Report Critical Care
| | |
| --- | --- |
| NOT Acceptable as Critical Care | Acceptable as Critical Care |
| Patient in unit is on a ventilator, but otherwise at a rather "stable state." | Patient is on a ventilator, but their blood pressure is bottoming out, causing them to show cardiovascular compromise. |
| Patient experienced a hemodynamically unstable episode that represented imminent threat earlier today, but is now at a more stable state upon follow up. | Patient is in full code alert. |

From experience, the biggest obstacle in thoroughly understanding critical care is the code descriptor of critical care. Maybe the code should be revised to say, "critical episode" or "critical incident," as this would better identify an isolated incidence of obtaining stability in a patient that has imminent threat to life. For now, we need to educate our providers until the code set description and guidelines better reflect the billing guidance for these services.
---
The Importance of Time Documentation
Critical care services are time-based, which makes provider documentation of time an essential coding element. The provider's progress note must document the total time spent performing critical care services.
Only one provider at a time may bill for critical care. Critical care is defined as the time spent engaged in work directly related to the patient's care — whether at the patient's bedside, or elsewhere on the floor or unit (as long as the provider is immediately available to the patient). Do not count critical care time spent performing procedures or services not bundled into critical care (i.e., services and procedure billed and separately paid).
Latest posts by Shannon DeConda
(see all)