Your CEUs Just Got a Lot Easier with My AAPC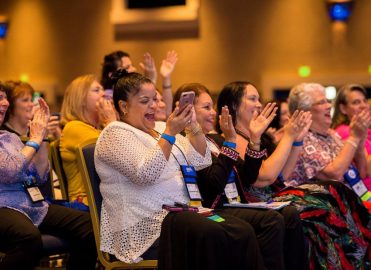 No more will that CEU code from a chapter meeting or webinar be lost in your purse or notebook thanks to new features in the My AAPC  app. You can upload and manage what you need on the spot, and you can plan what CEUs you wish to pursue from your mobile device.
My AAPC Puts Membership in Your Palm
My AAPC is a free app for your phone or tablet that allows you fast, easy access to your AAPC membership benefits, exam results, CEU tracker, and more. With the latest update of My AAPC, you can now:
Access the CEU Tracker to track progress
Enter CEUs and submit CEUs through your submission window
Scan your Membership QR Code at the door of your Local Chapter meetings to earn applicable CEUs
The easy-to-learn features promise instant documentation of your local chapter meeting and your training. And you can now go into your CEU tracker and see where you stand and how many and what CEUs are needed.
Missy Kirschner, MPH, CPC, CDEO, CRC, CPC-I, MACRA Proficient, AAPC Fellow, tried the new features. She found it easy to adopt." There was no learning curve.  I found it to be very intuitive to add my recent CEUs," she said. "I was not sure how it would work with my new certification and the split CEUs (core vs specialty) but it was so fast and easy!" she added.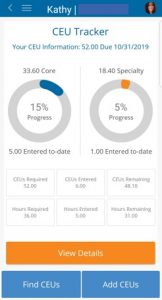 She said she loved the ease of quickly seeing the status of her CEUs from her phone. "It's fast and easy to use," she said. "Honestly, it seems that I do 95 percent of my activities on my phone rather than my computer.  All of the options that I typically use on the AAPC site are very quick to access and find.  It's so much more convenient than logging into my computer. "
The Buckeye, Arizona local chapter tried the new local chapter meeting tool, which allows members to have their membership QR Code scanned right from My AAPC to have attendance marked. This ends the ritual of passing around a sign-in sheet. Amy Clements, CPC, CRC, local chapter president, said, "The Buckeye officers and Members found the new way to do attendance and track CEUs to be so quick and efficient." Clements said that "almost everyone these days has a smartphone so you have the ease of marking attendance and seeing your CEUs right in your hands. The feature is so easy that multiple officers can be taking attendance at one time and the meeting can get started on time."
Downloading My AAPC
AAPC continues to enhance your membership experience with every update of My AAPC, which is available on both the App Store or Google Play; it works on iOS and Android. My AAPC will be updated periodically with new features and additional access to your account, education, and other resources to improve your work day and career. My AAPC puts membership in your hands, completing your connection with AAPC. Whether you're at a child's gymnastics practice, sitting in the break room, or reading a magazine in a waiting room, My AAPC is there for you.
Latest posts by Brad Ericson
(see all)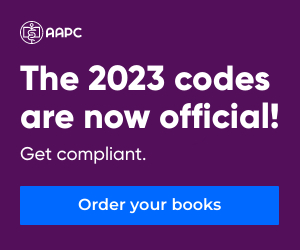 21 Responses to "Your CEUs Just Got a Lot Easier with My AAPC"