CMS Proposes Lowering Drug Costs to International Prices
By Brad Ericson
In CMS
October 30, 2018
Comments Off

on CMS Proposes Lowering Drug Costs to International Prices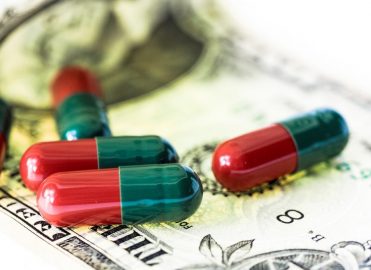 The government wants to lower Part B drug costs by matching them to international prices, but it's neither going to be immediate nor easy.
Reigning in Drug Prices
In addition to industry efforts make medicines more affordable, the Centers for Medicare & Medicaid Services (CMS) announced it is soliciting public comments on a plan and testing to lower drug costs. Key to the International Payment Index (IPI) plan is to "phase down" the Medicare payment amount for selected Part B drugs to more close align with international prices. Additional efforts to this highly publicized strategy include:
Allowing private sector vendors to negotiate prices for drugs
Take title to drugs and compete for facility and provider business
Changing the 4.3 percent drug add-on payment to reflect 6 percent of historical drug costs
CMS said that from 2011 to 2016, Medicare fee for service drug spending increased from $17.6 billion to $28 billion under Medicare Part B, representing a compound annual growth rate of 9.8 percent with per capita spending increasing 54 percent, from $532 to $818.  CMS also said prices in the United States is 1.8 times higher than  in sixteen other developed economies: Austria, Belgium, Canada, Czech Republic, Finland, France, Germany, Greece, Ireland, Italy, Japan, Portugal, Slovakia, Spain, Sweden, and United Kingdom.
Medicare payment for separately payable outpatient drugs in physician offices, facility outpatient departments, and other settings is based on drug manufacturers'average sales prices plus a 6 percent add-on payment. This payment is subject to sequestration, which reduces the add-on to more than 4.3 percent.
How Cheaper Drugs Could Happen
Cheaper Medicare drugs won't come quickly. CMS issued an Advanced Notice of Proposed Rule Making (ANPRM) for the proposal. Based on the feedback received, CMS plans a proposed IPI rule in spring 2019. Once finalized, the IPI would begin in early 2020 and continue into 2025. CMS said that it would monitor and evaluate the impact of the model in beneficiary access to drugs, program costs, and the quality of care for beneficiaries.
CMS said in their announcement, ""The IPI Model would test whether increasing competition for private-sector vendors to negotiate drug prices, and aligning Medicare payments for drugs with prices that are paid in foreign countries, improves beneficiary access and quality of care while reducing expenditures."
The ANPRM  describes a model design that would would have physicians and hospitals (and potentially other providers and suppliers) in selected geographic areas) receive certain drugs from private-sector vendors. Providers in the non-model areas would continue to use the current buy and bill system to administer Part B drugs to their patients and be paid under the current Medicare payment policy.

Latest posts by Brad Ericson
(see all)