CMS Is Shaking Things Up for Home Health Agencies
In AAPC News
November 1, 2018
Comments Off

on CMS Is Shaking Things Up for Home Health Agencies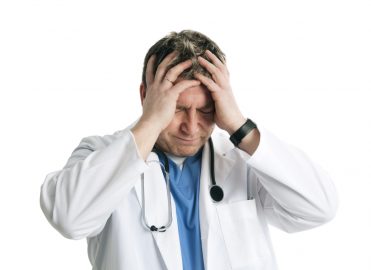 Learn what's in store for facilities billing under the Home Health Prospective Payment System in the coming years.
For 2019, the Centers for Medicare & Medicaid Services (CMS) will recalibrate scores for the case-mix adjustment variables, clinical and functional thresholds, payment regression model, and case-mix weights using 2017 claims data.
The 2019 market basket update factor, which reflects the projected price growth in the input costs to provide home health services, is 3.0 percent. The MFP adjustment for 2019 is 0.8 percentage point. The current estimate of the 2019 HHA payment update is 2.2 percent. This update is decreased by 2 percentage points for those HHAs that do not submit quality data, for a 0.2 percent payment update.
The BBA of 2018 provides rural add-on payments for episodes and visits ending during 2019 through 2022, and mandates implementation of a new methodology for applying those payments. Rather than applying the add-on amounts to all rural areas uniformly, the BBA requires CMS to apply the add-on amounts depending on the rural county classification, defined as high utilization, low population density, or all other (see Table 25).
TABLE 25: HH PPS RURAL ADD-ON PERCENTAGES, CYs 2019-2022
| | | | | |
| --- | --- | --- | --- | --- |
| Category | CY 2019 | CY 2020 | CY 2021 | CY 2022 |
| High utilization | 1.5% | 0.5% | | |
| Low population density | 4.0% | 3.0% | 2.0% | 1.0% |
| All other | 3.0% | 2.0% | 1.0% | |
Important: No claim for home health services furnished on or after Jan. 1, 2019, will be paid without the code for the county in which the services were provided.
An Excel file containing the rural county or equivalent area names, their FIPS state and county codes, and their designation into one of the three rural add-on categories is available for download.
For home health outlier payments in 2019, the FDL ratio or is 0.51 and the loss-sharing ratio is 0.80.
Patient-Driven Groupings Model Set for 2020
For HHAs currently paid for each 60-day episode of home healthcare provided, take note: In 2020, the unit of payment will change from 60 days to 30 days, effective for 30-day periods of care that start on or after Jan. 1, 2020.
CMS is finalizing the Patient-Driven Groupings Model (PDGM), including their proposal to generate PDGM case-mix weights for each of the different PDGM payment groups by regressing resource use on a series of indicator variables for each of the five categories: timing, admission source, clinical grouping, functional level, and comorbidity.
The PDGM eliminates the use of the number of therapy visits provided to determine payment and relies on these clinical characteristics to place patients into clinically meaningful payment categories.
CMS states in the final rule, "While the change from a 60-day episode to a 30-day period may increase the billing frequency for final claims, we note that this change should not result in a measurable increase in burden, as many of the data elements that are used to populate an electronic claims submission will remain the same from one 30-day period to the next."
Factoring the PDGM Case Mix
CMS will shift to a Cost-Per-Minute plus Non-Routine Supplies (CPM+NRS) approach, which uses information from the Medicare Cost Report. Under the PDGM, the first 30-day period will be classified as "early" and all subsequent 30-day periods in the sequence will be classified as "late." A gap of more than 60 days between episodes starts a new 30-day period.
A 30-day period will also be categorized as "institutional" if an acute or post-acute care stay occurs within the prior 14 days to the start of the 30-day period of care or "community" if there was no acute or post-acute care stay in the 14 days prior. This concept is a bit convoluted so be sure to read the HH PPS proposed rule for a full discussion, as well as the final rule at section III.F.5.
The 30-day budget-neutral payment amount will also be based on three behavioral assumptions:
Clinical Group Coding: This assumes that HHAs will list the highest paying diagnosis code as the principal diagnosis code.
Comorbidity Coding: The home health claim allows HHAs to designate one principal diagnosis and 24 secondary diagnoses, which allows more 30-day periods of care to receive a comorbidity adjustment.
Low-utilization Payment Adjustments (LUPA) Threshold: CMS assumes that for one-third of LUPAs that are one or two visits away from the LUPA threshold, HHAs will provide one to two extra visits to receive a full 30-day payment.
CMS is finalizing 12 clinical groups, which are assigned based on principal diagnosis (see Table 27 in the final rule):
Musculoskeletal Rehabilitation
Neuro/Stroke Rehabilitation
Wounds – Post-Op Wound Aftercare and Skin/Non-Surgical Wound Care
Complex Nursing Interventions
Behavioral Health Care
Medication Management, Teaching and Assessment (MMTA):

MMTA – Surgical Aftercare
MMTA – Cardiac/Circulatory
MMTA – Endocrine
MMTA – GI/GU
MMTA – Infectious Disease/Neoplasms/Blood-forming Diseases
MMTA – Respiratory
MMTA – Other
Placing periods of care into clinical groups reflecting the primary reason the patient is receiving home health, as determined by the principal diagnosis on the claim, will allow CMS to capture the most common types of care provided and more accurately align payments with the cost of proving care (i.e., resource use).
However, CMS warns in the final rule, "We believe that a vague principal diagnosis does not clearly identify the primary reason for home health, and subsequently leads to ambiguous resource use."
CMS consulted with certified coders to group the MMTA diagnosis codes into the appropriate sub-groups. A complete list of ICD-10-CM codes and their assigned clinical groupings is posted on the CMS HHA Center webpage. The list is updated in October and January each year. CMS did not finalize the discontinuation of the October release of the HHPPS Grouper software update, "given the potential for HIPAA violations."
A comorbidity adjustment category based on the presence of secondary diagnoses will also be given to 30-day periods. Depending on a patient's secondary diagnoses, a 30-day period may receive no comorbidity adjustment, a low comorbidity adjustment, or a high comorbidity adjustment. A 30-day period of care can receive payment for a low comorbidity adjustment or a high comorbidity adjustment, but not both. The comorbidity adjustment in the PDGM can increase payment by up to 20 percent.
If a home health patient has any changes in diagnoses (either principal or secondary), this should be reflected on the claim. "However," CMS states in the final rule, "We would expect that the HHA clinical documentation would also reflect these changes and any communication/coordination with the certifying physician would also be documented."
For LUPAs under the PDGM, the threshold will vary for a 30-day period depending on the PDGM payment group. CMS will continue to multiply the per-visit payment amount for the first skilled nursing, physical therapy, or speech-language pathology visit in LUPA periods by the appropriate add-on factor. See Table 32 in the final rule for a list of HIPPS codes and their PDGM payment groups.
Each 30-day period will also be placed into one of three functional impairment levels to indicate if, on average, given the HHA's responses on certain functional OASIS questions, a 30-day period was predicted to have higher or lower costs.
Under the PDGM, before a provider submits a final claim, the HHA will need to have a completed an OASIS assessment, a signed certification, orders, and a plan of care. Physicians should complete the certification when the plan of care is established, or as soon as possible.
The certifying physician will no longer need to provide an estimate of how much longer skilled services will be required as part of the recertification process. Each recertification, care plan update, and comprehensive assessment update will also be valid for two 30-day periods of care.
For 60-day episodes that span 2019 and 2020, payment will be made under the standardized 60-day episode payment amount. HHAs certified for participation in Medicare on or after Jan. 1, 2019, will not receive Request for Anticipated Payment (RAP) payments beginning in 2020, but will still be required to submit a no pay RAP to initiate a period of care, and every 30 days thereafter.
Payment for Home Infusion Therapy Services
CMS is finalizing its proposal to redefine the meaning of "infusion drug administration calendar day." Home infusion therapy services temporary transitional (calendar years 2019 and 2020) payment "is for the day on which home infusion therapy services are furnished by skilled professional(s) in the individual's home on the day of infusion drug administration."
"These services must be furnished by an eligible home infusion supplier in the individual's home to an individual who is under the care of an applicable provider and where there is a plan of care established and periodically reviewed by a physician prescribing the type, amount, and duration of infusion therapy services," CMS states in the final rule.
Three payment categories will be used to determine payment:
Payment 1 includes antifungals and antivirals, uninterrupted long-term infusions, pain management, inotropic, and chelation drugs.
Payment 2 includes subcutaneous immunotherapy infusions.
Payment 3 includes certain chemotherapy drugs.
HCPCS Level II G codes have been created for these payment categories.
Each payment category will be paid under the Physician Fee Schedule. No geographic adjustment will apply. In the case that two (or more) home infusion drugs or biologicals from two different payment categories are administered concurrently on a single infusion drug administration calendar day, one payment for the highest payment category will be allowed.
Other Provisions in the HH PPS Final Rule
Also in the rule, CMS:
Finalizes changes to the Home Health Value-Based Purchasing (HHVBP) model. In addition, with respect to the Home Health Quality Reporting Program, the rule discusses the Meaningful Measures Initiative; finalizes the removal of seven measures to further the priorities of this initiative; discusses social risk factors and provides an update on implementation efforts for certain provisions of the IMPACT Act; and finalizes a regulatory text change regarding OASIS data.
Finalizes health and safety standards that home infusion therapy suppliers must meet for the home infusion therapy benefit; an approval and oversight process for accrediting organizations (AOs) that accredit home infusion therapy suppliers; and the implementation of temporary transitional payments for home infusion therapy services for 2019 and 2020.
Finalizes only one of the two new requirements CMS proposed to implement in the regulations for the oversight of AOs that accredit Medicare-certified providers and suppliers.
For complete verbiage, see the HH PPS final rule.
Latest posts by Renee Dustman
(see all)