Appeals Backlog Gone in 4 Years: Medicare
In Audit
November 1, 2018
Comments Off

on Appeals Backlog Gone in 4 Years: Medicare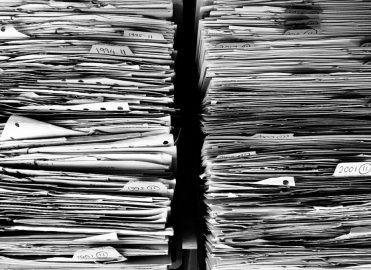 By law, the Administrative Law Judge level of Appeals has 90 days to resolve appeals submitted to the ALJ level.  However, the Department of Health and Human Services (HHS) Office of Hearings and Appeals (OMHA) has been unable to keep up with the number of appeals submitted to them which has lead to a huge backlog.
A year ago, there was a backlog of 650,000 appeals.  OMHA was able to shrink that backlog over the year by over 30% to a backlog of less than 445,000 as of July 2018.  OMHA projects to continue to eat away at the backlog and expect to take 4 years to get it entirely eliminated.
Congress Hears Appeals for Remedy
Congress appropriated a budget for 80 more administrative law judges which has helped the OMHA catch up with their projected catch up during fiscal year 2022.  All of this reporting is a result of the American Hospital Association (AHA) law suit filed in 2014 to make HHS solve this backlog problem.  A lot of the appeals are a result of disputing RAC refund demands.  The additional budgeted money and added 80 Administrative Law Judges (ALJs) will enable OMHA to increase their capacity from 85,000 a year to almost 188,000 a year.  The government is asking the judge in the case to hold off on granting the AHA's motions while OMHA is trying to catch up and giving periodic updates.
The AHA recommended to the judge that HHS may want to penalize RAC auditors that have a high volume of their denials overturned.  The government countered saying that this would violate federal law.  While the AHA and HHS fight back and forth with this problem, the lead time for getting an appeal through ALJ continues to be very frustrating.  There are appeals that are not RAC related, non-payment of valid claims that were not allowed through the Reconsideration level and thus requiring an appeal to the ALJ level.  Unfortunately, these appeals cause the physicians to have to wait four years to have the appeals processed and be paid for services rendered.  In one case, two appeals were sent to reconsideration.  The same reviewer at reconsideration properly paid one claim and denied the appeal for the second one which was for the same CPT®, ICD-10, and place of service.  The two appeals were processed on the same day.  The second service had to be appealed to ALJ, and the surgeon will have to wait for 4 years for payment, unnecessarily.
Keep track of all of your ALJ appeals and make sure that they are processed in this four-year window.  Do not let the appeals fall off the radar and somehow get lost.  Even if your claims are not from a large facility, they still car weight, as long as they meet the minimum dollar amount of $160 in dispute.

Latest posts by Barbara Cobuzzi
(see all)
No Responses to "Appeals Backlog Gone in 4 Years: Medicare"