Mom, Son Charged in PHI Thefts
A Long Island mother and son are charged with stealing patient information in New York and Florida and using that information to get credit cards. Some alleged victims were deceased.
The mother, who worked in a physician's office and had access to personal health information, and her son, a painter, are charged with three counts of second-degree identity theft, first-degree scheming to defraud, third-degree assault, and fourth-degree crminal possession of a weapon.
Police accuse the two of stealing dozens of identities and running a "family identity theft" business. They say the two stole the information in Florida at another medical practice before moving to New York. More information can be found on he News Day Web site.
Both local authorities and Postal Inspectors are involved in the investigation. Ms. Cheeseman is not a member of the AAPC.
Latest posts by admin aapc
(see all)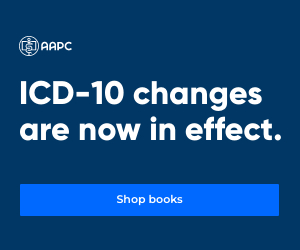 No Responses to "Mom, Son Charged in PHI Thefts"