OPPS Rule for 2019 Includes Curbing Utilization
By Brad Ericson
In CMS
November 5, 2018
Comments Off

on OPPS Rule for 2019 Includes Curbing Utilization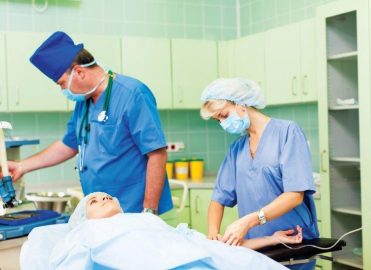 Utilization, new codes, device pass-through, and 340B payment policies top the changes in the Centers for Medicare & Medicaid Services' (CMS) Outpatient Prospective Payment System (OPPS) final rule for 2019.
Cutting OPPS Costs
CMS said in a fact sheet with the long-winded title of "CMS finalizes Medicare Hospital Outpatient Prospective Payment System and Ambulatory Surgical Center Payment System changes for 2019 (CMS-1695-FC)" the changes are being made to assure a patient-centered healthcare system "by achieving greater price transparency, and significant burden reduction so that hospitals and ambulatory surgical centers can operate with better flexibility and patients have access to the tools they need to become active healthcare consumers."
The final rule includes methodology for reducing payment differences between hospitals and ambulatory surgical centers (ASC) to encourage better care for lower cost.
This policy results in lower copayments for beneficiaries and savings for the Medicare program in an estimated amount of $380 million for 2019, the first year of a two year phase-in. For an individual Medicare patient, CMS said,  current Medicare payment for the clinic visit furnished in an excepted off-campus PBD is approximately $116 with $23 being the average beneficiary copayment. The policy to adjust this payment to the PFS equivalent rate would reduce the OPPS payment rate for the clinic visit to $81 with a beneficiary copayment of $16 (based on a two year phase-in),  saving beneficiaries an average of $7 each time they visit an off-campus department in CY 2019, the agency explained.
CMS said in the rule it is applying a Physician Fee Schedule (PFS) equivalent payment rate for the clinic visit service when provided at an off-campus provider-based department paid under OPPS. The clinic visit, CMS said, is the most billed service in OPPS. Medicare and its members pay  more for the same type of clinic visit in the hospital outpatient setting than in the physician setting.
OPPS Covered Procedures Changed
CMS is including additional CPT codes outside of the surgical code range that crosswalk or are clinical similar to procedures within the CPT surgical code range on the OPPS list.  This adds 12 cardiovascular codes and five more based on comments the agency received. CMS also reviewed all procedures added to the list over the last three years and is still determining which will stay or go.
OPPS Coverage of Skin Substitutes
CMS said it is  finalizing the proposal to continue the policy established in CY 2018 to assign skin substitutes to the low cost or high cost group. In addition,  solicited comments on these ideas will be used for future rulemaking.
OPPS New Tech Pay for Low-volume Services
To promote transparency and predictability in payment rates, CMS is finalizing the proposal that services assigned to New Technology APCs with fewer than 100 claims annually would be paid under one of several alternative payment methodologies. CMS is finalizing the proposal to use up to four years of data to calculate the geometric mean, the median, and the arithmetic mean and to adopt the method.
OPPS Device Intensive Policy
CMS is lowering the device threshold from 40 percent to 30 percent.  This allows procedures using relatively high-cost devices to be better recognized in the OPPS and ASC settings.
OPPS Device Pass-through Additions
CMS approved the remede System Transvenous Neurostimulator for device pass-through. It was the only successful candidate of seven proposed.
OPPS and 340B Drug Payment Policy
In the CY 2019 OPPS final rule, CMS finalizes a policy to pay ASP minus 22.5 percent for 340B-acquired drugs furnished by non-excepted off-campus  provider based departments (PBD) paid under the Physician Fee Schedule. Section 340B of the Public Health Service Act allows participating hospitals and other providers to purchase certain covered outpatient drugs at discounted prices from manufacturers. CMS reexamined the appropriateness of the Average Sale Price plus 6 percent payment methodology for 340B drugs in the CY 2018 OPPS final rule. Beginning January 1, 2018, Medicare is paying an adjusted amount of ASP minus 22.5 percent for separately payable, nonpass-through drugs and biologicals that are acquired through the 340B Program by PBDs, including excepted off-campus departments.
Latest posts by Brad Ericson
(see all)