5 Trends Shaping the Health Insurance Market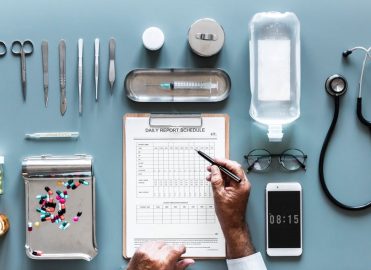 What does the cost of rising health insurance mean for you?
By Wendy Dressler
Image via Pexels
There are a lot of changes coming to the world of healthcare and health insurance. It's no secret that the cost of health coverage is rising, and this has led to one of the most profitable years for insurance companies. What does this mean for the United States and those in need of coverage? Unfortunately, it seems these changes aren't all good, but you have consumer power.
It's essential we all look closely at recent trends shaping the insurance industry so we can make smart choices about our own healthcare. In this age of expensive health insurance and a growing number of Americans who are uninsured, the more we can learn, the better equipped we'll be to demand change. While many trends today are in favor of insurance companies, things like federal programs and technological advancements show consumers have a lot of power moving forward. Let's take a closer look at 5 top trends.
1. Limited Company Growth
With the cost of insurance rising, many companies today are choosing to not offer insurance at all for their employees. While there are strict guidelines on which companies need to provide insurance, many are looking for ways to keep their employee numbers down to avoid reaching the point of insurance benefits.
Over 2.7 million small and medium-sized businesses don't offer any health insurance. It's not all the employer's fault. The cost of maintaining health insurance benefits for employees is simply too high. With high premiums for group health insurance the way they are, it's no wonder this is unsustainable except in larger companies. Not only does this leave the employees of these companies with larger workloads, but it also costs them their health.
2. Increased Premiums
The future of the Affordable Care Act is uncertain, so insurance premiums have been on the rise. They show no indication of slowing down anytime soon. This year, Congress also passed a new tax law which has only increased the rate of this rise.
Premiums in some rate have risen by as much as 30 percent this year. Unfortunately, this doesn't seem to be slowing down in the near future. Likely, we can expect insurance premiums to rise until lawmakers decide on the future of the Affordable Care Act.
3. Technological Advancements
One positive change we're seeing today is the new trend towards telemedicine. As costs for health services continue to rise without insurance benefits rising to meet these changes, we are seeing a push for alternative ways to receive healthcare. Telemedicine allows individuals to control their own care.
Now, it's possible to receive treatment virtually. People can access a doctor 24/7 through their smartphone via phone, chat, or video call. These healthcare professionals can even prescribe certain medications through the app. All of these services are on-demand and are usually significantly less expensive than traditional healthcare.
4. Shifting Federal Programs
Federal programs like Medicare and the Affordable Care Act have been in limbo for the past year. The recent tax bill discussed above will also lead to adverse effects on Medicare, a federal program that assists those over 65 with receiving affordable healthcare.
An overview of each of the parts of Medicare shows that it is a complex program. With the option for both federally-backed coverage and private coverage, many seniors are worried about whether they'll have enough coverage in the next few years.
5. Fewer Prescription Drugs Coverage
Prescription drugs can be costly today, particularly for name-brand options. Insurance plans are starting to offer less coverage for many drugs, leading patients to pay out-of-pocket for their drug coverage. The latest Medicare plan includes an initiative for raising competition within Medicare prescription drug coverage. This is intended to reduce costs, but its effectiveness remains to be seen.
One positive change is the rise in generic drug options. However, with the continued mergers between drug companies, these prices are expected to continue to rise as well. Today, two-thirds of drug companies had their profit margins increase by about 17 percent between 2006 and 2015. This trend isn't slowing down any time soon. Consumers need to advocate for more affordable options, and government action needs to prevent these drug companies from increasing to raise prices.
Stand Up for Coverage
As you can see, our country is facing a lot of insurance trends that impact the way we receive healthcare. Unfortunately, costs are only rising. It's up to consumers to fight for more coverage so we can finally receive the care we need. With many Americans unable to afford basic health care, we're moving into rocky territory.
The healthcare crisis isn't limited to any one population. It affects everyone, and it's up to everyone to fight for change. It's great that we have technology attempting to fill these gaps in coverage, but this alone is not enough. Our health is the most important thing we have. It's time we advocate for it.
Image via Pexels
About the Author:
Wendy Dessler is a super-connector who helps businesses find their audience online through outreach, partnerships, and networking. She frequently writes about the latest advancements in digital marketing and focuses her efforts on developing customized blogger outreach plans depending on the industry and competition.
Latest posts by Michelle Dick
(see all)
2 Responses to "5 Trends Shaping the Health Insurance Market"