Professional Growth: Be a Coding Leader!
By Lisa Ball
November 7, 2018
Comments Off

on Professional Growth: Be a Coding Leader!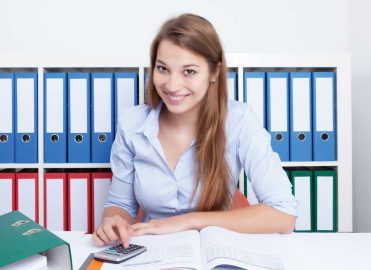 Coding offers a number of opportunities for professional growth and development. I learned early that a willingness to step outside your comfort zone could result in opportunity for both individual and professional growth, to an extent I hadn't even considered possible.
So how does one rise above and set themselves apart from the average coder?
Knowledge: You've passed the CPC® exam; but, a coder's education should not stop there. Do you seek out educational opportunities, or do you wait for someone to present them to you? Do you go beyond the monthly AAPC meeting to gain deeper understanding of coding related topics?
Don't wait for someone to hand you an education. Go out and find it. Better yet: be the presenter! It's not as hard as you might think. Start small. Volunteering as an AAPC officer can give you an opportunity to get in front of people, and help you become comfortable being at the front of the room and the center of attention.
Communication: I can't stress this one enough. Sometimes, a sit down, face-to-face discussion, or, a good old fashioned phone call, are the best options, especially when communicating complex information. Trying to communicate ambiguous guidelines, or discuss subjective information from a note, can be very difficult through email. Add to that junk mail and spam filters that can derail even the best communication effort, and you can understand how important it is to use other means.
I know many coders who are not comfortable meeting with, and talking to, providers. But communication is about building relationships. No one expects you to have all of the answers. It's OK to say, "I don't know," or "Let me check on that." If you want to be really prepared, send your topics or an agenda ahead of time, and ask for questions, in advance. This way, you can do a little prep-work and research the information.
Communication doesn't end with your providers. Working with your counterparts in the billing/claims area can yield a wealth of benefits, as well. In fact, failing to communicate with this area will almost certainly result in lost revenue from missed opportunities for appeals and incorrect payments.
Be analytical: Look for trends. Quantify opportunities and gaps, whenever possible. Avoid the "always" and "never" traps, such as, "My provider always …." or "My provider never …" These statements are not helpful and do not encourage professional growth.
Learn how to run basic reports so you can identify areas for improvement. Get out of the habit of thinking that finding an error is BAD. Yes, you might find a gap that results in a refund or more in-depth review, but being proactive in finding them makes all of the difference.
Improvement means identifying an opportunity to optimize coding, documentation, or billing opportunities. It's also an opportunity to provide positive feedback. Sometimes, hearing that everything is going well can provide powerful reinforcement.
Be willing to take ownership if an opportunity is detected. Ownership doesn't have to mean you do it all yourself. Reach out to other departments for assistance, when necessary, and get others involved. This sets you up as a "go getter," and defines you as problem solver and a leader.
Be a teacher: Nothing defines a leader better than the word "teacher." I, personally, get the most satisfaction out of teaching others. Being a teacher is simply having a willingness to share knowledge and information with others. For example, be the first to discuss coding updates. We know they are inevitable, every year. Make use of this fact. Educate yourself and then share the information with your fellow coders and your providers. Communicate the changes to other departments. If you want to take it to the next level, share your knowledge by speaking at a local AAPC chapter meeting. Your colleagues will appreciate your insight, experience, and willingness to share information.
I don't know many coders that got into coding to "go with the flow." Most of them tell me that they like digging in to details and solving complex problems. To be a leader and to enjoy professional growth, you need to be involved and adaptable, and you must be willing to be a part of the solution."
I read a quote on Facebook recently that sums up my message: "Don't miss out on something that could be great just because it could also be difficult." Every coder has the potential to be a great leader, if they are willing to lead the charge.
Latest posts by Lisa Ball
(see all)
AAPC's annual salary survey gives a good understanding of the earning potential within the medical coding profession.
See what actually is going on in the healthcare business job market.