Failure to Approve Proton Tx Costs Aetna $25 M
By Brad Ericson
In CMS
November 13, 2018
Comments Off

on Failure to Approve Proton Tx Costs Aetna $25 M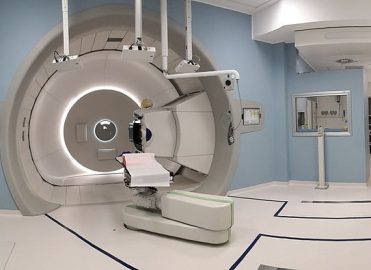 Proton therapy has been a tough sell for payers, but recent $25 million Oklahoma decision against Aetna may make them reconsider coverage for the spreading radiation therapy technique.
Proton Tx Considered Best Choice
According to the Associated Press, jurors believed Aetna reckless disregarded its duty to deal fairly and in good faith with Orrana Cunningham.  Deeming the therapy experimental, Aetna medical directors, who Cunningham's lawyers maintained were unqualified, overworked, and biased, refused her doctors' arguments that the therapy was necessary to treat her nasopharyngeal cancer with the risk of paralysis or worse.
Cunningham and her husband mortgaged their home to pay for therapy in Texas, but she died in 2015. A 2003 analysis determined the relative costs of proton therapy is approximately 2.4 times that of X-ray therapies, according to "The Relative Costs of Proton and X-ray Radiation Therapy" in the journal, Clinical Oncology.
Others Pay for Proton Tx
Medicare will pay for proton therapy, coded using  77520-77525. Treatment is deemed in one of three levels:
Simple
– Proton treatment delivery to a single treatment ares utilizing a single non- tangential/oblique port, custom block with compensation (CPT 77522) and without compensation (CPT 77520).
Intermediate
– Proton treatment delivery to one or more treatment areas utilizing two or more ports or one or more tangential/oblique ports with custom blocks and compensators. (CPT 77523)
Complex
– Proton treatment delivery to one or more treatment areas utilizing two or more ports per treatment area with matching or patching fields and/or multiple isocenters, with custom blocks and compensators. (CPT 77524)
Physician evaluation and preparation are coded separately.
UnitedHealthcare, in Policy Number 2018T0132Z  also authorizes payment for paranasal tumors.
Proton Tx Catching On
The problem is that Proton Therapy has been considered experimental, and is only now gaining traction outside of major care and academic centers. The treatment's unique ability to target tumor-damaging protons directly with damaging sensitive organs nearby makes it desirable in cases like Cunningham's. Many physicians tout the lack of side effects, especially for patients with cerebral tumors.
The technology is extensive, requiring huge synchrotrons to generate the particles. Many of these machines feed several therapy treatment rooms. There are more than 27 centers operating in the United States.




Latest posts by Brad Ericson
(see all)
No Responses to "Failure to Approve Proton Tx Costs Aetna $25 M"