No Reductions for Same-day E/M (Yet)
In CMS
November 14, 2018
Comments Off

on No Reductions for Same-day E/M (Yet)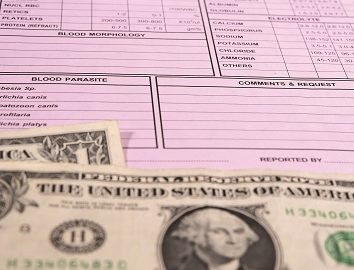 Earlier this year, as part of its 2019 Physician Fee Schedule Proposed Rule, the Centers for Medicare & Medicaid Services (CMS) raised the possibility that it might reduce by 50 percent payments for same-day E/M services provided with procedures. Now, with the release of the 2019 Physician Fee Schedule Final Rule, CMS has reversed the proposal, stating that it will not finalize "aspects of our proposal that would have: reduced payment when E/M office/outpatient visits are furnished on the same day as procedures."
Why Is This an Issue?
The Final Rule notes that it is accepted practice to apply a multiple procedure payment reduction (MPPR) when reimbursing for two or more procedures on the same date of service, owing to the overlap of resources and work that occurs in such circumstances. CMS applied the same logic to support its proposal to reduce payment for same-day E/M services:
We believed that the efficiencies associated with furnishing an E/M visit in combination with a same-day global procedure were similar enough to those accounted for by the surgical MPPR to merit a reduction in the relative resources of 50 percent. We estimated that, based on CY 2017 Medicare claims data, applying a 50 percent MPPR to E/M visits furnished as separately identifiable services on the same day as a global procedure would reduce expenditures under the PFS by approximately 6.7 million RVUs.
The Final Rule flatly acknowledges, "Many commenters opposed this proposal," for reasons to include:
Procedures that are typically furnished with a same day visit are already subject to adjustments to account for any resource costs that the RUC (relative value system update committee) considers to be typically duplicative.
Reducing payment for same-day E/M services would incentive providers to require patients to return to the office at a later time, rather than to provide E/M services and a procedure on the same day, which "would result in inconvenience to the beneficiary, as they would experience treatment delays and be forced to return for a visit…. [and ] would result in additional cost sharing for patients."
Such a payment adjustment "would incentivize fractured care and undermine the goals of patient-centered and value-based care."
While noting, "A few commenters, including MedPAC, supported the proposal," and "We continue to have significant concerns about the appropriate payment when codes with global periods, especially 0 and 10-day global periods, are billed on the same day as an E/M visit," CMS conceded:
After consideration of the public comments, we recognize that we must balance concerns about appropriate valuation with the potential disruptions to patient care suggested by commenters…. After weighing these concerns, we are not finalizing the proposal to apply an MPPR to a separately identifiable office/outpatient E/M visit furnished on the same day as a global procedure.
You Haven't Heard the Last of Same-day E/M Payment Reductions
Although CMS won't apply MPPR logic to E/M services in 2019, the Final Rule signals CMS's clear intention to address the issue further, in future rule making. To quote the Final Rule:
Although many commenters suggested that the overlapping resource costs between global codes and E/M visits billed on the same day have already been accounted for, we are not persuaded by the statements that the RUC process has achieved this goal, and we agree with MedPAC's assessment of the significant problem with valuation of codes that describe global services….
We intend to consider ways to address the practice of scheduling patients to avoid payment adjustments in future rulemaking….
We will also continue to consider how to address what we believe to be a significant problem of accurately accounting for duplicative resource costs in ways that will protect Medicare beneficiaries' access to appropriate care….
The Takeaway? Comments from provider and patient groups seem to have reversed CMS's intended direction in 2019. You can breathe a sigh of relief—for now. But, providers will need to remain vigilant if they want to stave off same-day E/M payment reductions (or, at least have a say in how they would be implemented) in coming years.
Latest posts by John Verhovshek
(see all)