Busted! Florida "Pain Management" Clinic Runs an Opioid Pill Mill
In CMS
November 14, 2018
Comments Off

on Busted! Florida "Pain Management" Clinic Runs an Opioid Pill Mill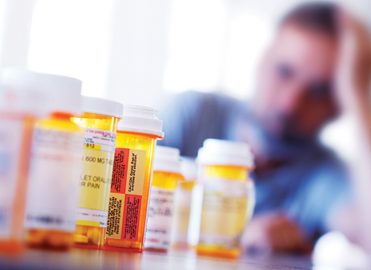 Another opioid pill mill gets busted by the Medicare Fraud Strike Force.
A "pain management clinic" in Hialeah, Florida, owned by David Bosch and Tania Sanchez, which operated under the name East Medical Office Inc., unlawfully distributed thousands of pills of oxycodone, during the period of April 2017-May 2018. It was a cash-only clinic, which remained open until the couples' arrest on May 3.
According to a Department of Justice (DOJ) statement of Assistant Attorney General Brian Benczkowski, published in the in the Miami Harold, "The so-called 'pain clinic' owned by David Bosch and Tania Sanchez traded oxycodone prescriptions for cash, resulting in bogus, medically unnecessary prescriptions for at least 7,500 tablets of oxycodone."
Besides Bosch and Sanchez, another key player in the scheme was Odalys Abreu of Miami. Abreu was a patient recruiter, who recruited her own patients to visit East Medical Office, totaling at least 18 individuals who paid $250 for each "medical consultation" to receive medically unnecessary, controlled substances, like oxycodone. They found a medical doctor who would write prescriptions for oxycodone without regard to medical necessity, they admitted. According to a DOJ press release on Nov. 7, "They paid the physician $125 for each prescription. They also admittedly conspired with patient recruiters and drug diverters to distribute oxycodone."
U.S. District Court Judge Moore's punishment to a guilty plea of one count of conspiracy to distribute controlled substances included:
Bosch, Sanchez and Abreu were sentenced to serve 108, 97, and 57 months in prison.
The sentencing is followed by three years of supervised release.
Abreu must pay a forfeiture of $75,000.
Bosch and Sanchez must pay a forfeiture of $131,250, jointly and severally.
Ledif Acanda Machado of Miami, Florida, is also charged in this conspiracy, but remains a fugitive.
The DOJ is working hard to shut down dangerous pill mills like this. They are "committed to reducing the staggering number of opioid overdoses in this country, and holding accountable all responsible parties, from owners of illegal clinics to patient recruiters, for their roles in this deadly scourge," said Benczkowski.
The take down of the pill mill scheme was a joint effort of the FBI, Office of Inspector General (OIG), U.S. Secret Service (USSS) and the U.S. Drug Enforcement Administration (DEA). It was investigated by Trial Attorney Adam Yoffie of the Criminal Division's Fraud Section, who is prosecuting the case. The Fraud Section leads the Medicare Fraud Strike Force. Since the Strike Force's inception in March 2007, it has charged nearly 4,000 defendants with abusing government healthcare dollars for more than $14 billion.
Want to Help?
To read about how medical coders can help with the opioid epidemic, read the following Knowledge Center articles:
Help Combat the Opioid Crisis by Following Guidelines and State Rules
Documenting Opioid Dependence and Abuse

Latest posts by Michelle Dick
(see all)