Important Update on Acute Flaccid Myelitis
In Facility
November 14, 2018
Comments Off

on Important Update on Acute Flaccid Myelitis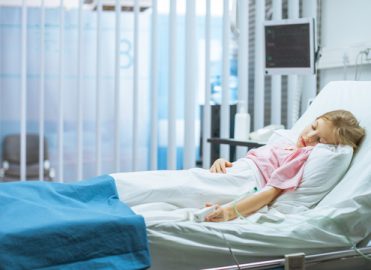 The Centers for Disease Control and Prevention (CDC) announced Tuesday during a telebriefing that it will track the long-term outcomes of all acute flaccid myelitis (AFM) cases from this year and previous years.
As it stands, the number of actual AFM cases and long-term outcomes are unknown because of inadequate tracking. The CDC is taking the following actions to improve their tracking of AFM:
Fund state health departments to increase physician awareness in identifying tracked cases.
Increase their network of neurologists to assist with and confirm cases.
Work with health departments to cross-reference their list of AFM cases with their death registry, even from previous years, to see if patients from previous years have died.
Establish an AFM task force of national experts in multiple disciplines to help the CDC develop a comprehensive research agenda to further understand why AFM affects only some children.
Here's What is Known About AFM
An MMWR early release report details the 80 confirmed cases as of Nov. 5. Here's what is known:
Most were children, particularly between 2 and 8 years old;
about half were male;
almost all reported fever and/or respiratory illness in the three to 10 days before limb weakness;
in almost all patients, an upper limb was involved; and
about half had only upper limb involvement.
In an opening statement, Nancy Messonnier, director for the National Center for Immunizations and Respiratory Diseases, said, "We're trying to figure out what the triggers are that would cause someone to develop AFM."
Messonnier confirmed 252 patients under investigation at the time of the telebriefing, which is 33 more patients than the week prior. As of Nov. 13, there are 90 confirmed cases of AFM in 27 states.
Physicians Should Expedite Testing
Confirming AFM starts at the doctor's office: A doctor who suspects a patient has AFM sends the patient's medical information and radiological images to their health department. The health department sends that information to the CDC for investigation, which takes about one week. Messionnier said the CDC is working on making this process faster. Meanwhile, she said, "We want doctors to treat their patients and consult medical experts if necessary without waiting for the classification results."
Updated considerations for clinical management that reflect the significant experience of clinicians who are treating AFM patients will be released this week. Clinicians are encouraged to expedite neurology and infectious disease consultations to discuss treatment and management considerations.
Ask the Right Questions
During the question and answer session, Messonnier indicated that the CDC is looking at every possible explanation for what's causing AFM in patients, including known and unknown pathogens, toxins, and vaccinations. See the Transcript for CDC Telebriefing: Update on Acute Flaccid Myelitis (AFM) in the U.S. (11/13/2018) for a transcript of the question and answer session. There is also a Frequently Asked Questions by Clinicians and Health Departments fact sheet available on the CDC website.
The Council of State and Territorial Epidemiologists released a statement the same day as the telebriefing.

Latest posts by Renee Dustman
(see all)