Single E/M Payment on the Horizon
In CMS
November 14, 2018
Comments Off

on Single E/M Payment on the Horizon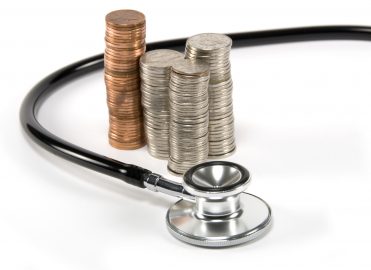 Beginning in 2021, the Centers for Medicare & Medicaid Services (CMS) will collapse Medicare E/M payment, so that level 2-4 established outpatient visits 99212-99214 will be reimbursed at a single rate; and level 2-4 new outpatient visits (99202-99204) will be paid at a (different) single rate. The amount of those payments has yet to be determined.
Digging into the Details
With the release of the 2019 Physician Fee Schedule Rule, CMS has firmly signaled its dissatisfaction with current E/M documentation guidelines and payment models:
…we believe that the coding, payment, and documentation requirements for E/M visits are overly burdensome and no longer aligned with the current practice of medicine. We believe the current set of 10 CPT codes for new and established office-based and outpatient E/M visits and their respective payment rates no longer appropriately reflect the complete range of services and resource costs associated with furnishing E/M services to all patients across the different physician specialties, and that documenting these services using the current guidelines has become burdensome and out of step with the current practice of medicine.
In response to these issues, CMS earlier this year proposed a variety of changes to how E/M services would be documented and paid.
The Proposals vs. The Reality
With the release of the 2019 Final Rule, CMS confirms that it has adopted several of those changes, including elimination of the requirement to document the medical necessity of a home visit in lieu of an office visit; removal of potentially duplicative requirements for notations in medical records that may have previously been included in the medical records by residents or other members of the medical team for E/M visits furnished by teaching physicians; and, other measures to reduce the administrative burden of documenting E/M services.
The Final Rule lays to rest several proposals that CMS says it will not adopt. These include reduced payment when an E/M office/outpatient visit is furnished on the same day as a procedure(s); and, separate codes and payments exclusive to podiatric E/M visits.
A third set of proposals will be adopted by CMS, but not until 2021. These will include:
Elimination of the History and Exam as required components when selecting an E/M service level for E/M office/outpatient visits, levels 2-5. Physicians who wish to do so could continue to use the current 1995 or 1997 E/M documentation guidelines.
More flexibility in how E/M office/outpatient levels 2-5 visits are documented. Per the CMS Newsroom, "…when using MDM or current framework to document the visit, we will … apply a minimum supporting documentation standard associated with level 2 visits. For these cases, Medicare would require information to support a level 2 E/M office/outpatient visit code for history, exam and/or medical decision-making."
If time is the controlling component when selecting an E/M service level, providers will be required to document the medical necessity of the visit, and that the billing provider personally spent the required time face-to-face with the patient.
Implementation of add-on codes, to be reported in addition to level 2-4 E/M office/outpatient visits, to describe additional resources inherent to visits for primary care and certain specialized medical care.
Adoption of a new "extended visit" add-on code, to be used with level 2-4 E/M office/outpatient visits, to account for additional resources when practitioners spend extended time with a patient.
And Now… About That E/M Payment
Among those proposals CMS will adopt for 2021 is a single E/M payment rate for office/outpatient visit levels 2-4 for established and new patients. Level 5 visits will continue to be paid at a higher rate. Per the Final Rule:
…we are finalizing a significant reduction in the current payment variation in office/outpatient E/M visit levels by paying a single rate for E/M office/outpatient visit levels 2, 3, and 4 (one for established and another for new patients). However, we are not finalizing the inclusion of E/M office/outpatient level 5 visits in the single payment rate, in order to better account for the care and needs of particularly complex patients.
The exact E/M payment has not yet been worked out, although CMS says it intends to "…[finalize] development of payment rates for levels 2 through 4 visits using the weighted average of the current inputs (work RVUs, direct PE inputs, time and specialty mix) assigned to the individual codes, based on the most recent 5 years of utilization for each of the constituent codes. For the level 1 and level 5 office/outpatient E/M visits we are finalizing payment rates that rely on current inputs."
Latest posts by John Verhovshek
(see all)