Millennials and Their Healthcare Access
In Coding
November 15, 2018
Comments Off

on Millennials and Their Healthcare Access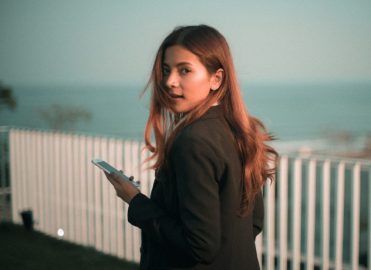 Millennials, those born between 1980 and around 2000, access healthcare differently. Are you aware of their habits? Here's an example.
Millennials look for convenience and price transparency along with the fast service. This challenges the traditional primary care medicine office care delivery model. As a result of having a difficulty in getting convenient appointments, knowing the costs that appointments will cost, and ability to converse with providers via the preferred method – texting – young adults are looking to new delivery models for their needs.
They are going to urgent care clinics and "minute" clinics within pharmacies to meet their immediate needs. Even though this generation was raised with their parents bringing them to the pediatrician at least once per year for their annual check ups and then to the pediatricians for their sick care, they are finding that adult primary care providers are not as responsive as their pediatricians were. They are also frustrated most physicians do not provide the ability to schedule appointments on line, communicate with texts, and provide easy feedback. They view going to urgent care and paying $40 a visit more convenient. It has been described "like speed dating, services rendered in a quick manner".
Millennials and Free-standing Care
Free-standing urgent care clinics often have evening and weekend hours which are convenient to the younger generation. Millennials are also turning to telemedicine visits, where they do not even have to leave their homes to be treated. My daughter did this recently. I got bronchitis and went to the doctor where she took a sputum culture, eventually prescribed antibiotics, and cough medicine. Unfortunately, my daughter came over and took care of me. We were careful not to touch each other, but the germs must have transferred from me to her (I think from the soup bowl she took from me) because she came down with a lower respiratory infection. She felt so sick, she felt she could not drive to a doctor. And she does not have a primary care doctor right now…, so she went to her insurance company's website, which offered her a telemedicine visit for $40. She had a visit with a doctor and did not have to leave her apartment and drive anywhere. She did not have to make an appointment and wait in the waiting room because the doctor is running behind because she gives all of her patients the time they need. She got her service over her computer right away.
Millennials and Telemedicine
But my question is: can this fast medicine, by doctors who only see patients for "one off" visits really treat them adequately? They don't know the whole patient and although the history is designed for them to learn about the whole patient, they somehow don't necessarily absorb all of the information, if the patient is a good historian. And if the patient is not a good historian, the one-off doctor will never know everything they need to know about the patient.
Back to my daughter's appointment. Did I tell you my daughter is diabetic?  She has not been put on medication yet, and she maintains her HA1C around 6.4 through strict carbohydrate counting in her diet and she exercises all of the time. She is in denial, so she says she is "pre-diabetic" which is what she told the telemedicine doctor. The on-line doctor did not want to prescribe her an antibiotic, but she immediately prescribed her a steroid. And rather than prescribe her cough syrup, she told my daughter to take a teaspoon of honey. My daughter took the steroid and as many can guess, her blood sugars soared. She took over the counter cough medicine instead of honey to further raise her blood sugar. I don't blame the telemedicine doctor for this treatment plan, nor do I blame her for misleading the doctor with her history, but if she had a regular primary care doctor, who know her, knew her history, I do not believe that this bronchitis case would have had steroids prescribed to her. I found it interesting that my daughter's respiratory infection provided me an example of the Millennial primary care model that is playing out.
Millennial Data
Kaiser Family Foundation did a national poll of 1200 randomly selected adults. They found that 26%did not have a PCP. There was a big difference with the age groups. 45% of 18-29 year olds had no PCP while 28% of 30-49 year olds, 18% of 50-64 year olds and 12% of 65 years and older had no primary care physician.
There was a survey by the Employee Benefit Research Institute (a Washington think tank) that had similar results. They found that 33% of millennials did not have a regular doctor as compared to 15% to those aged 50 to 64.
Consistent with my daughter's experience with telemedicine, a recent report in JAMA Internal Medicine found that almost half of patient that went to urgent care for treatment of a cold, a respiratory infection or a cold, left with an unnecessary and possibly harmful prescription as compared to 17% when patients went to a doctor's office. The American Academy of Family Physicians stresses that patients need coordinated care, no matter how healthy the patient is. Patients need doctors who know them. The worst time to learn about a patient is during a health crisis.
For a primary care practice to attract the millennial generation, they have to offer what is valued by them, convenience, speed, online communications, other digital tools and electronic interfaces, same day appointments (like the pediatrician's office had for the millennials when they were young) and after-hours availability.

Latest posts by Barbara Cobuzzi
(see all)