Medicare Reconsiders Same-Day E/M Services
In CMS
November 19, 2018
Comments Off

on Medicare Reconsiders Same-Day E/M Services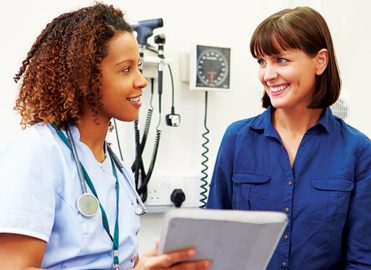 Medicare generally does not allow coding for two, same-day E/M office visits by the same physician (or any other physician of the same specialty from the same group practice). But with the release of the 2019 Physician Fee Schedule Final Rule, the Centers for Medicare & Medicaid Services (CMS) has indicated it may revise this rule.
Per Pub. 100-04, Medicare Claims Processing Manual, Chapter 12, Section 30.6.7.B.:
… except where specifically noted, the Medicare Administrative Contractors (MACs) may not pay two E/M office visits billed by a physician (or physician of the same specialty from the same group practice) for the same beneficiary on the same day unless the physician documents that the visits were for unrelated problems in the office, off campus-outpatient hospital, or on campus-outpatient hospital setting which could not be provided during the same encounter (e.g., office visit for blood pressure medication evaluation, followed five hours later by a visit for evaluation of leg pain following an accident).
The rule assumes that multiple, same-day visits with the same practitioner (or another practitioner of a similar specialty in the same group practice) are not medically necessary. The Final Rule concedes, however, that such visits may be justified:
…stakeholders have provided a few examples where this policy does not make sense with respect to the current practice of medicine as the Medicare enrollment specialty does not always coincide with all areas of medical expertise possessed by a practitioner—for example, a practitioner with the Medicare enrollment specialty of geriatrics may also be an endocrinologist. If such a practitioner was one of many geriatricians in the same group practice, they would not be able to bill separately for an E/M visit focused on a patient's endocrinological issue if that patient had another more generalized E/M visit by another geriatrician on the same day.
Additionally, the restriction on same-day, same specialty/group E/M services means that providers may choose to schedule E/M visits on separate days, thus leading to delayed care and potential expense for the patient.
Taking all factors into consideration, CMS concludes, "the value to the Medicare program of the prohibition on same-day E/M visits billed by physicians in the same group and medical specialty may be diminishing, especially as we believe it is becoming more common for practitioners to have multiple specialty affiliations, but would have only one primary Medicare enrollment specialty."
CMS declined to rescind the "same-day E/M" prohibition as part of the 2019 Final Rule, but has stated that it will consider this issue further for potential future rule making.
Latest posts by John Verhovshek
(see all)