Therapy Services Get a Workout in Medicare Final Rule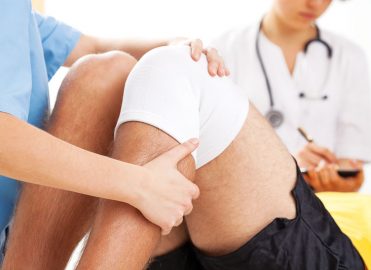 The 2019 Physician Fee Schedule (PFS) final rule doesn't hold a lot of surprises for physical therapists, as the Centers for Medicare & Medicaid Services (CMS) finalized most of what they proposed for therapy services in July. To the relief of many commenters, however, there is one provision CMS didn't follow through on — at least not as proposed.
Payment for Outpatient PT and OT Furnished by PTAs
In the 2019 PFS final rule, CMS finalizes two new modifiers to identify services furnished in whole or in part by physical therapy assistants (PTAs) and occupational therapy assistants (OTAs). Instead of finalizing the new modifiers as therapy modifiers, as proposed, the new modifiers will be used as payment modifiers. As such, no changes will be made to existing therapy modifiers GP Services delivered under an outpatient physical therapy plan of care, GO Services delivered under an outpatient occupational therapy plan of care, and GN Services delivered under an outpatient speech-language pathology plan of care.
CMS states in the final rule, "By using the new modifiers for therapy assistants as payment modifiers, rather than therapy modifiers, services furnished by PTAs and OTAs will continue to be captured by the GP and GO therapy modifiers, as they are now …"
For PTA/OTA services rendered on or after Jan. 1, 2020, you will append the following modifiers on the same line of service with the respective therapy modifier for physical therapy (PT) or occupational therapy (OT):
CQ – Outpatient physical therapy services furnished in whole or in part by a physical therapist assistant
CO – Outpatient occupational therapy services furnished in whole or in part by an occupational therapy assistant
These modifiers will be required when a PTA or OTA, as defined at 42 CFR 484.4, furnishes more than 10 percent of the service.
CMS states in the 2019 PFS final rule, "We anticipate addressing application of the therapy assistant modifiers and the 10 percent standard more specifically, including their application for different scenarios and types of services, in rulemaking for CY 2020."
Beginning in calendar year 2022, payment for these services will be set at 85 percent of the applicable Medicare Part B payment amount, and applies to providers that submit institutional claims for therapy services such as outpatient hospitals, rehabilitation agencies, skilled nursing facilities, home health agencies, and comprehensive outpatient rehabilitation facilities (CORFs), but not to outpatient therapy services furnished in critical access hospitals.
Remember: PTAs and OTAs may not provide evaluative or assessment services; make clinical judgments or decisions; develop, manage, or furnish skilled maintenance program services; or take responsibility for the service. Also, the requirements for evaluations, including those for documentation, are separate and distinct from those for plans of care. Care plans are a statutory requirement and my only be established by a therapist or physician.
Functional Reporting Modifications
CMS is discontinuing the functional reporting requirements for outpatient therapy services furnished on or after Jan. 1, 2019, and is removing the following regulatory requirements:
Conditions of payment that require claims for OT, PT, SLP, and CORF PT, OT, and SLP services to contain prescribed information on patient functional limitations; and
The functional reporting-related phrase that requires the plan's goals to be consistent with functional information on the claim for outpatient PT, OT, and SLP services and for the PT, OT, and SLP services in CORFs.
CMS is also ending the requirements for the reporting and documentation of functional limitation G codes (HCPCS Level II G8978-G8999 and G9158-G9186) and severity modifiers (CH-CN) for outpatient therapy claims with dates of service on or after Jan. 1, 2019. CMS will retain the set of 42 non-payable HCPCS Level II G codes until 2020.
Modifier KX Threshold Amounts
The 2019 KX threshold amount is $2,040 for PT and SLP services, combined, and $2,040 for OT services. The targeted medical review process threshold amount is $3,000 for PT and SLP and $3,000 for OT (until 2028).
Remember: After expenses incurred for the patient's outpatient therapy services for the year have exceeded one or both of these therapy cap amounts, all therapy suppliers and providers must use the appropriate modifier, such as modifier KX, on claims for subsequent services. Medicare will not pay claims for outpatient therapy service beyond the cap without modifier KX. By applying modifier KX to the claims, the therapist or therapy provider is confirming that the services are medically necessary as justified by appropriate documentation in the medical record.
For more coding guidance on PT and OT claims, see:
Build Up Physical and Occupational Therapy Know-how
Latest posts by Renee Dustman
(see all)
3 Responses to "Therapy Services Get a Workout in Medicare Final Rule"