Final PFS Rule: Documentation
In Billing
November 28, 2018
Comments Off

on Final PFS Rule: Documentation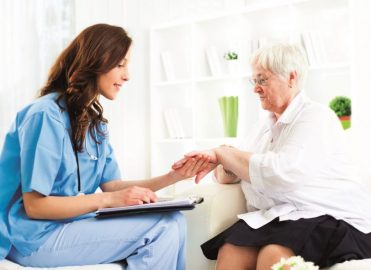 The Centers for Medicare and Medicaid Services (CMS) held an open door forum last week to review the Physician Fee Schedule (PFS) rule for 2019, including proposals that will be deferred until 2021 as part of the Patients over Paperwork initiative. CMS stressed that they will be paying for virtual check-ins with patients and virtual consultations in 2019. Prior to this upcoming year, this type of virtual activity was limited to rural patients, but they are now being expanded to all patients in 2019. CMS is also eliminating the necessity to document the medical necessity for a home visit for coding and documenting home visits.
PFS: E/M Documentation
For E/M documentation, one big change is that CMS no longer will require that the provider document the chief complaint and HPI. The provider only has to indicate in the documentation that they have reviewed and verified the information that was entered by the patient or support staff (medical assistants, nurses, etc). The physician or NPP does not need to re-enter information that was entered in the chart by someone other than the provider. Information that has not changed does not need to be re-entered in the chart for subsequent visits. They just need to document their verification which can be in the form of a very simple attestation statement. This should simplify the documentation of the history as well as the audit of the history.
If the provider refers to and reviews previously performed exam elements that have been documented in prior encounters, even if these exam elements are not documented in this encounter, the provider is to be given credit for these elements.  This is part of not requiring the provider re-document information that is already in the chart. Changes should be indicated in the note.
The above rules, not requiring the re-documentation of information that is already in the chart from prior visits or from other sources of input, will increase documentation efficiency. It will mean that an encounter will no longer need to support the service in isolation, meaning if the provider is audited, all prior services on which he or she relied for the note being audited must be included when the audit is sent in. Also keep in mind that these changes are CMS changes and we have not heard from non-Medicare and Medicaid payers as to whether they are following the new Medicare rules. This means that your providers need to keep in mind that a non-Medicare payer, including a Medicaid payer, may require the documentation guidelines that we required in 2018 and earlier. Until we hear from non-Medicare payers and Medicaid payers, this makes the management of the documentation of E/M services more difficult.
PFS: Virtual Service Documentation
Medicare has added two HCPCS Level II G codes for the two virtual services referred to above.
G2012 is for a brief communication technology-based service, eg: a virtual check-in, by physician or other qualified healthcare professional who is qualified to report E/M services. G2012 is provided to an established patient and does not originate from an E/M service that the patient received in the past 7 days nor does it lead to an E/M service or procedure within the next 24 hours or soonest available appointment. G2012 is a 5-10 minutes of medical discussion with an established patient.  The code allows audio only (telephone) as well as synchronous two-way audio interactions that are enhanced with video or other kinds of data transmission. There is a co-insurance associated with this code, so the patient bears a cost share when G2012 is used.
G2010 is for remote evaluation of recorded video and/or images submitted by an established patient ("store and forward"), which includes interpretation with follow up with the patient within 24 business hours, and does not originate from an E/M service that the patient received in the past 7 days nor does it lead to an E/M service or procedure within the next 24 hours or soonest available appointment. Follow-up with the established patient can take place via telephone, audio/video, secure texting, secure email or patient portal communication. Like G2012, there is also cost sharing which means that the patient incurs a coinsurance when this code is used.
MDM or Time will be the determining factors as of 2021 according to CMS during the Open Door Forum.

Latest posts by Barbara Cobuzzi
(see all)