AAPC Resources and Support Are at Your Fingertips
November 29, 2018
Comments Off

on AAPC Resources and Support Are at Your Fingertips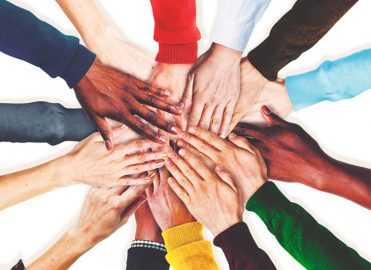 Find what you're looking for at AAPC.com.
A goal of the National Advisory Board (NAB) is to bring to light the extensive resources and support AAPC offers to ensure its members achieve career success in the business of healthcare. Let's discuss two topics that many of you have discussed with me: how to use AAPC's website to serve your individual needs and using AAPC's support network.
Go to AAPC's Website for Resources
AAPC's website is overflowing with information regarding education, networking, membership, certifications, and resources. There isn't a question that isn't answered on www.aapc.com. Some of my personal favorites are:
AAPC Coder (check out a free trial);
Knowledge Center; and
I encourage you to explore the website. You can also reach out to your regional NAB representative(s) and request they come to your chapter and give a demo.
Get the Support You Need
In my nine years as an AAPC member, I have experienced AAPC as a heartfelt, supportive, resourceful, and innovative organization, but I understand that everyone's journey with AAPC is different. It's the gaps in any member's experience that the NAB would like to close. If you are experiencing a lack of support, need assistance with exams or job searches, or just need encouragement, please consider the following:
Contact AAPC directly through the website (the Contact Us page has a "Chat Now" button, as shown in figure above)
Talk to your local chapter officers
Reach out to your regional NAB representative
You can also get help with coding questions through the Knowledge Center, Ask an Expert, and Forums. Contact information and details are on the AAPC website.
Reap the Rewards
I sincerely hope you take advantage of the resources and support that AAPC offers online. I am 100 percent certain you'll find what you are looking for. You may even find something like discounted movie tickets that you didn't know you needed.
Let us know how it goes!
Know Who to Contact at AAPC
Not sure who at AAPC is the best person to contact for help with your situation or need? Read the article "Know Who Represents You and Who to Contact at AAPC," on page 66 of the December issue.

Vanessa L. Moldovan, CPC, CPMA, CPPM, is a revenue cycle expert at Medic Management, LLC. Her focus for more than 17 years has been on education and the physician revenue cycle. Moldovan holds a Bachelor of Arts degree in Healthcare Administration from Ashford University. She has worked as a revenue cycle assessor, a revenue cycle manager, an executive account manager, and a consultant. Moldovan is the NAB's Region 5 representative. She has been serving as a Des Plaines, Illinois, local chapter officer since 2013; she served as president from 2014-2017, and is 2018 educational officer.
Latest posts by Vanessa Moldovan, CPC, CPMA, CPPM
(see all)
No Responses to "AAPC Resources and Support Are at Your Fingertips"