New Demonstration Targets Home Health Fraud
In Audit
November 29, 2018
Comments Off

on New Demonstration Targets Home Health Fraud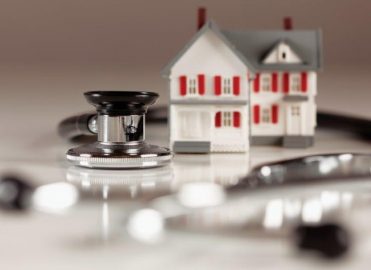 A 5-year demonstration to develop improved procedures for the identification and prosecution of potential Medicare fraud occurring in the Home Health Program will begin in Illinois no sooner than Dec. 10, pending Congressional approval.
The Centers for Medicare & Medicaid Services (CMS) will conduct the Review Choice Demonstration for Home Health Services in Jurisdiction M, managed by Medicare Administrative Contractor (MAC) Palmetto, GBA, beginning with Illinois and later expanding to Ohio, North Carolina, Florida, and Texas – states consistently found to have high rates of Medicare fraud.
U.S. Department of Health and Human Services Office of Inspector General (OIG) reports continue to show a high rate of fraud among home health agencies (HHAs) in these states. The leading cause for these findings? "Insufficient documentation" to support certification of HHA eligibility.
If this demonstration sounds familiar, that's because it's a revised version of the Pre-claim Review Demo CMS conducted in Illinois from Aug. 13, 2016, through April 1, 2017.
The Review Choice Demonstration will offer HHAs three initial choices for participation:
Choice I will allow for pre-claim review of all home health claims using the same process implemented under the initial Pre-claim Review Demonstration and allow unlimited resubmissions of non-affirmed requests. This choice will also allow for multiple episodes to be requested on one pre-claim review request per patient. If the HHA does not submit a pre-claim review request before submitting the final claim, the claim will be stopped for prepayment review, if payable, subject to a 25 percent payment reduction that cannot be transferred to the patient or appealed.
Choice II will allow for post-payment review of all claims following current post-payment medical review processes. This is the default option if an HHA doesn't specify a choice.
Choice III allows for minimal review with an automatic 25 percent payment reduction. Claims will be excluded from MAC targeted probe and educate reviews but can still be selected for Recovery Auditor Contractor (RAC) review.
For choices I and II, an affirmation rate/claim approval will be calculated every six months. An HHA with a rate of 90 percent or greater, HHAs can select a subsequent review choice: Pre-claim review, selective post-payment review, or spot check review. Illinois HHAs that reached the 90 percent rate in the initial demonstration can start with these review choices.
Questions Answered
CMS held an MLN call on Nov. 13 to educate HHAs about the Review Choice Demonstration for Home Health Services. At the end of the call, several listeners posed questions. Here's what we learned:
CMS will be mailing a letter to all Illinois home health providers notifying them of their selection dates, as well as their affirmation rate.
Pre-claim requests can be either mailed, faxed, submitted through the portal. esMD is not an option.
Decisions will be mailed or sent through eServices, depending on how the requests were sent.
Choice IV is a post-payment review using a random sample after claims are submitted. Choice V is a prepayment review of 5 percent of claims. Also, HHAs who elect Choice V can switch during the 5-year period. This isn't an option with the other choices.
An audio recording and transcript of this call is available on the CMS website.
Other articles regarding HHAs:
Four HHAs Under Investigation for Medicare Fraud
CMS Is Shaking Things Up for Home Health Agencies
Latest posts by Renee Dustman
(see all)