Remote Patient Monitoring
In Billing
December 6, 2018
Comments Off

on Remote Patient Monitoring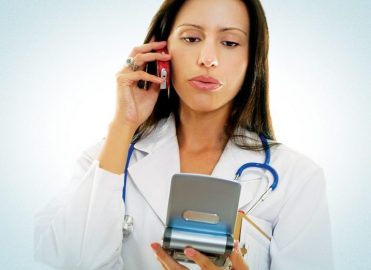 What Does it Take to Get Paid?
AMA Morning Rounds (Dec. 5, Henry) discusses remote patient monitoring (RPM) and the "pitfalls you will want to avoid" as your practice implements this latest telehealth service.
The article discusses three "pitfalls" to watch out for:
Workflow
Requirements
Data
Key requirements of implementing RPM include the coding and billing aspects, "including knowing codes available for remote patient monitoring and integrating CPT codes into your EHR."
Coding Remote Patient Monitoring
The Centers for Medicare & Medicaid Services (CMS) finalized separate payment for CPT code 99091 Collection and interpretation of physiologic data (e.g., ECG, blood pressure, glucose monitory) digitally stored and/or transmitted by the patient and/or caregiver to the physician or other qualified health care professional, qualified by education, training, licensure/regulation (when applicable) requiring a minimum of 30 minutes of time for calendar year 2018.
Per MLN Matters article MM10393, this code is to be billed once per patient during the same service period as chronic care management codes 99487, 99489, and 99490, transitional care management codes 99495 and 99496, and behavioral health integration service codes 99492, 99493, 99494, and 99484.
For new patients or patients not seen by the billing practitioner for a year or more, the practitioner must initiate the RPM service during a face-to-face visit. The practitioner also must obtain advance patient consent for RPM and document consent in the patient's medical record.
CMS Extends Payment
The code is payable in both non-facility and facility settings. In the 2019 Physician Fee Schedule final rule, CMS extended payment allowance to home health agencies:
CMS is promoting innovation and modernization of home health care by allowing the cost of remote patient monitoring to be reported by home health agencies as allowable costs on the Medicare cost report form. – CMS.gov Newsroom, Oct. 31, 2018

---
Related article:
3 New CPT Codes for Remote Monitoring
Latest posts by Renee Dustman
(see all)