Medicare Now Covers Next Generation Sequencing
In Billing
December 11, 2018
Comments Off

on Medicare Now Covers Next Generation Sequencing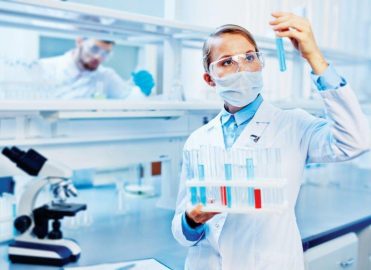 Effective March 16, 2018, Medicare will cover diagnostic laboratory tests using next generation sequencing (NGS) when ordered by a treating physician and performed in a Clinical Laboratory Improvement Amendments (CLIA) certified lab. Other specific requirements also must be met.
The Centers for Medicare & Medicaid Services (CMS) revised the national coverage determination for NGS (NCD 90.2) in November after determining that the technology could conceivably improve health outcomes for patients with advanced cancer. Medicare Administrative Contractors (MACs) have until March 3, 2019, to implement this change in their claims processing systems.
Familiarize Yourself with NGS
NGS is technology that enables rapid sequencing of one or more genetic (DNA and RNA) variations. According to SBWire [Dec. 11, 2018], "Many cancer researchers have warranted the importance of NGS technology in the field of clinical oncology … Numerous oncologists also believe that over the coming years, next generation sequencing in combination with companion diagnostics is anticipated to play a crucial role in personalized therapeutics and diagnostics, thus exponentially triggering the demand for these platforms in clinical oncology."
CMS explains in Transmittal 210, "In application, a report of results of a diagnostic laboratory test using NGS (i.e., information on the cancer's genetic variations) can contribute to predicting a patient's response to a given drug good, bad, or none at all." This information can help oncologists choose more effective cancer treatments that pose less risks and more benefits for the patient.
Note Coverage Parameters
NGS testing for Medicare patients with recurrent, relapsed, refractory, metastatic cancer, or advanced stage III or IV cancer are covered, effective March 16 of this year, when:
The Medicare patient has either not been previously tested using the same NGS test for the same primary diagnosis of cancer; or
Repeat testing using the same NGS test is for a new primary cancer diagnosis made by the treating physician and the patient is seeking further cancer treatment.
The test must be ordered by the treating physician and performed in a CLIA-certified lab that meets the following requirements:
FDA approval or clearance as a companion in vitro diagnostic;
FDA approval or cleared indication for use in the patient's cancer; and
Results provided to the treating physician for management of the patient using a report template to specify treatment options.
CMS has given MACs the go ahead to determine coverage of other NGS as a companion diagnostic lab test, provided the above requirements are met.
Follow Coding Guidelines
Effective March 16, 2018, report CPT® code 0022U Targeted genomic sequence analysis panel, non-small cell lung neoplasia, DNA and RNA analysis, 23 genes, interrogation for sequence variants and rearrangements, reported as presence/absence of variants and associated therapy(ies) to consider and the applicable ICD-10-CM diagnosis code (listed in Attachment 1 of Transmittal 210).
MACs will reimburse CPT code 81455 Targeted genomic sequence analysis panel, solid organ or hematolymphoid neoplasm, DNA analysis, and RNA analysis when performed, 51 or greater genes (eg, ALK, BRAF, CDKN2A, CEBPA, DNMT3A, EGFR, ERBB2, EZH2, FLT3, IDH1, IDH2, JAK2, KIT, KRAS, MLL, NPM1, NRAS, MET, NOTCH1, PDGFRA, PDGFRB, PGR, PIK3CA, PTEN, RET), interrogation for sequence variants and copy number variants or rearrangements, if performed for covered clinical diagnostic laboratory test FoundationOne CDx and the test's respective allowed ICD-10 diagnosis code(s) (listed in Attachment 1 of Transmittal 210) for claims with dates of service between March 16, 2018, and March 31, 2018.
See CMS Transmittal 210, Change Request 10878, issued November 30, for specific policy.
Latest posts by Renee Dustman
(see all)