New Rule, Modifier for Telehealth Stroke Services
In Coding
December 11, 2018
Comments Off

on New Rule, Modifier for Telehealth Stroke Services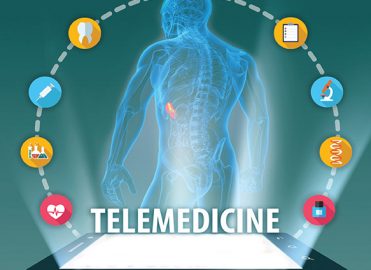 Here's a hot-off-the-press update from CMS for those who are involved with telehealth — and specifically, telehealth stroke services.
CMS Releases New Instructions
Just released, MLN Matters Number: MM11043 "Revision of Definition of the Physician Supervision of Diagnostic Procedures, Clarification of DSMT Telehealth Services, and Establishing a Modifier for Expanding the Use of Telehealth for Individuals with Stroke" and related materials (links below) detail amendments to section 1834(m) of the Social Security Act, as enacted by Section 50325 of the Bipartisan Budget Act of 2018.
Specifically, a new paragraph …
provides special rules for telehealth services furnished on or after January 1, 2019, for purposes of diagnosis, evaluation, or treatment of symptoms of an acute stroke (acute stroke telehealth services), as determined by the Secretary. Specifically, section 1834(m)(6)(A) of the Act removes the restrictions on the geographic locations and the types of originating sites where acute stroke telehealth services can be furnished. Section 1834(m)(6)(B) of the Act specifies that acute stroke telehealth services can be furnished in any hospital, critical access hospital, mobile stroke units (as defined by the Secretary), or any other site determined appropriate by the Secretary, in addition to the current eligible telehealth originating sites. Section 1834(m)(6)(C) of the Act limits payment of an originating site facility fee to acute stroke telehealth services furnished in sites that meet the usual telehealth restrictions under section 1834(m)(4)(C) of the Act.
In other words: Beginning Jan. 1, 2019, you will be able to report telehealth stroke services from any originating site.
A New Modifier Describes Telehealth Stroke Services
This CR instructs Medicare Area Contractors (MACs)  on billing procedures for these services. CR 11043 clarifies CMS policy to accept new informational HCPCS Level II modifier G0 (G zero) to identify Telehealth services furnished for purposes of diagnosis, evaluation, or treatment of symptoms of an acute stroke. Modifier G0 is valid for all:
Telehealth distant site codes billed with Place of Service (POS) code 02 or Critical Access Hospitals, CAH method II (revenue codes 096X, 097X, or 098X)
Telehealth originating site facility fee, billed with HCPCS Level II code Q3014.
The official instruction CR11043 was issued to MACs via two transmittals. The first updates the Medicare Claims Processing Manual, and the second updates the Medicare Benefit Policy Manual. If you have questions, your MAC may have more information.
Latest posts by Barbara Aubry
(see all)