Keep These ICD-10 Codes Handy for Holiday Mishaps
In Coding
December 11, 2018
Comments Off

on Keep These ICD-10 Codes Handy for Holiday Mishaps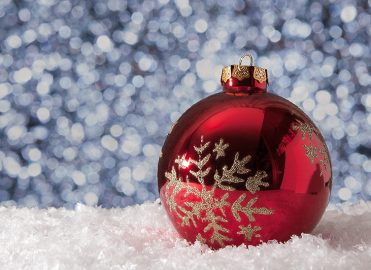 Besides being a time for giving and promoting peace on earth, December is the month of holiday preparation, gathering with loved ones, and celebrating. With so many festivities and too much holiday hustle and bustle, accidents happen. Here are some ICD-10 codes you may see this season.
Christmas Preparation Accidents
These codes are useful if you fall while decorating a Christmas tree:
W14 Fall from tree
W11.xxxA Fall on and from ladder, initial encounter
Injuries are a possibility when stringing up Christmas lights and testing festive-colored light bulbs:
X15.8 Contact with other hot household appliances. This code is applicable to contact with a cooker, kettle, or light bulbs.
T75.4 Electrocution. This can especially happen when you have strings of lights with bare wiring exposed.
For those who risk injury to get the best Black Friday deals:
Y92.59 Other trade areas as the place of occurrence of the external cause. This code is applicable to a shopping mall as the place of occurrence of the external cause.
Be mindful not to get hurt when wrapping gifts with sharp scissors:
Y93.D Activities involving arts and handcrafts
If Santa happens to fall from the reindeer-pulled sleigh while speeding to deliver presents to those on his "Nice" list:
V80.929A Occupant of animal-drawn vehicle injured in unspecified transport accident, initial encounter
When Grandma really does get run over by a reindeer walking home from your house on Christmas Eve, look to these codes to report the injuries:
V80.1 Animal-rider or occupant of animal-drawn vehicle injured in collision with pedestrian or animal
V06.00xA Pedestrian on foot injured in collision with other nonmotor vehicle in nontraffic accident, initial encounter
Hanukkah Mishaps
When you get a burn from lighting the menorah, look to ICD-10 codes in this series:
X08.8 Exposure to other specified smoke, fire and flames
If you feel your head is spinning from watching too much of your children's mad dreidel skills, here's your code:
R42 Dizziness and giddiness
When Holidays Take Their Toll 
Sometimes there is just too much to do to prepare and it leaves people overwhelmed, sleep deprived, and exhausted:
T73.3xxA Exhaustion due to excessive exertion, initial encounter
Z72.820 Sleep deprivation
If Aunt Mabel had too much fat and alcohol, while enjoying the Christmas brandy butter, she may suffer from:
When Uncle Sol eats all of the Hannukah latkes, there's a code for that:
The excitement of all the presents and too much family time can leave your kids fighting over toys:
ICD-10 Codes to Ring in the New Year
Watch out for the cork when you pop that Champaign bottle at midnight, because this may happen:
T15.91XA Foreign body on external eye, part unspecified, right eye, initial encounter
Be sure to have fun, but always celebrate in moderation, so this doesn't happen to you:
F10.929 Alcohol use, unspecified with intoxication, unspecified
More ICD-10 Holiday Fun
For more holiday fun with ICD-10 codes, read the article Spooky ICD-10 Codes to Look Out for on Halloween.
For All Things ICD-10
If you want to learn more about ICD-10-CM coding, go to AAPC's ICD-10 Codes Web page. For an easy coding tool, to help you find and choose the appropriate ICD-10 codes, look to AAPC Coder. 
Latest posts by Michelle Dick
(see all)
No Responses to "Keep These ICD-10 Codes Handy for Holiday Mishaps"