Determine Medical Necessity for 99233
In Coding
December 13, 2018
Comments Off

on Determine Medical Necessity for 99233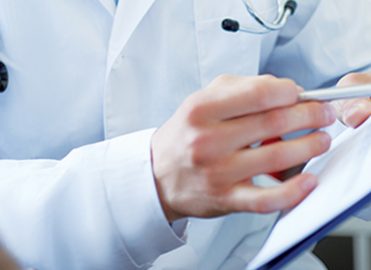 Know what payers are looking for in subsequent hospital care claims, and how to give it to them.
Medical necessity is the No. 1 consideration when selecting an evaluation and management (E/M) service code. Without medical necessity to support billed services, your practice is put at a serious noncompliance risk. Consider, for example, one payer's review of claims including inpatient subsequent care CPT® code 99233 Subsequent hospital care, per day, for the evaluation and management of a patient, which requires at least 2 of these 3 key components: A detailed interval history; A detailed examination; Medical decision making of high complexity. The results of this review may help you to improve coding accuracy and compliance in your healthcare office or facility.
Review Deficiencies in Documentation
Prior to the introduction of Targeted Probe and Educate reviews, the Parts A/B Medicare Administrative Contractor (MAC) for jurisdictions E and F, Noridian Healthcare Solutions, undertook a service-specific probe review for internal medicine providers reporting 99233.
Most of the published findings reflected simple process issues, such as lack of signature, failure to submit documentation, incorrect date of service, incorrect provider, and illegible documentation. But one finding was more significant: insufficient documentation/medical necessity.
Insufficient documentation reflects a failure to meet the documentation requirements based on the CPT® code description. Documentation requirements for supporting 99233 are two of the following three key components:
Detailed interval history
Detailed exam
High complexity medical decision-making (MDM)
If billing 99233 based on time, 35 minutes floor/unit time in the care of the patient with the majority in counseling or coordination of care must be documented.
These documentation requirements for 99233 are seemingly straightforward, but Noridian cited deficiencies in both documentation and medical necessity.
Define Medical Necessity
To understand the medical necessity requirements for 99233, begin by reviewing the Social Security Act and the Medicare Claims Processing Manual (emphasis added).
Social Security Act, Section 1862(a)(1)(A):
Notwithstanding any other provision of this title, no payment may be made under part A or part B for any expenses incurred for items or services — which, except for items and services described in a succeeding subparagraph, are not reasonable and necessary for the diagnosis or treatment of illness or injury or to improve the functioning of a malformed body member.
Medicare Claims Processing Manual, Chapter 12, Section 30.6.1:
Medical necessity of a service is the overarching criterion for payment in addition to the individual requirements of a CPT code. It would not be medically necessary or appropriate to bill a higher level of evaluation and management service when a lower level of service is warranted. The volume of documentation should not be the primary influence upon which a specific level of service is billed. Documentation should support the level of service reported.
In other words, just because the physician documents a detailed history and detailed exam doesn't necessarily mean you can bill 99233. All billed services must be reasonable, necessary, and warranted.
Consider Patient's Condition
Neither guideline provides fully objective, quantitative criteria by which medical necessity for an E/M service may be judged. Understanding the medical necessity for ordering a lab or radiologic exam is comparatively easy: for example, a provider orders a chest X-ray for suspected pneumonia, or serial troponins are ordered for chest pain to rule out acute coronary syndrome. Connecting the dots between a 99233 and medical necessity is not as clear.
Fortunately, CPT® provides a clue in the full code descriptor for 99233: "Usually, the patient is unstable or has developed a significant complication or a significant new problem."
The full descriptions for subsequent care codes 99231 Subsequent hospital care, per day, for the evaluation and management of a patient, which requires at least 2 of these 3 key components: A problem focused interval history; A problem focused examination; Medical decision making that is straightforward or of low complexity and 99232 Subsequent hospital care, per day, for the evaluation and management of a patient, which requires at least 2 of these 3 key components: An expanded problem focused interval history; An expanded problem focused examination; Medical decision making of moderate complexity also include a "usually" statement referencing the stability of the patient:
99231 – "Usually, the patient is stable, recovering or improving."
99232 – "Usually, the patient is responding inadequately to therapy or has developed a minor complication."
Based on these statements, it is the documented stability of the patient that determines the medical necessity of these subsequent care levels (when not billing based on time).
Differentiate Between "Significant" and "Unstable"
I'm often asked, "What constitutes 'significant' or 'unstable?'" Although these terms are not specifically defined, we can use Medicare's 1995 and 1997 Documentation Guidelines for Evaluation and Management Services to point us in the right direction — specifically, the examples for a high level of risk under the Presenting Problem(s) column in the Table of Risk:
One or more chronic illnesses with severe exacerbation, progression, or side effects of treatment
Acute or chronic illnesses or injuries that pose a threat to life or bodily function, eg, multiple trauma, acute MI, pulmonary embolus, severe respiratory distress, progressive severe rheumatoid arthritis, psychiatric illness with potential threat to self or others, peritonitis, acute renal failure
An abrupt change in neurologic status, eg, seizure, TIA, weakness, sensory loss
For a new complication or problem to be considered "significant," it should be comparable to the table of risk examples.
"Unstable" also follows this guideline, but for ongoing conditions rather than new problems or complications. Example: A patient admitted yesterday for sepsis with respiratory failure and acute kidney injury, who today remains tachypneic and tachycardic, with worsening oxygen requirements and significantly elevated blood urea nitrogen (BUN), creatinine, and lactate levels. Accounting for the presenting problems and the "usually" statements in CPT®, and factoring in critical care, you can create a spectrum of patient stability that points to the medical necessity requirements for each subsequent care code level, as shown in Chart A.
Chart A: Create a spectrum of patient stability.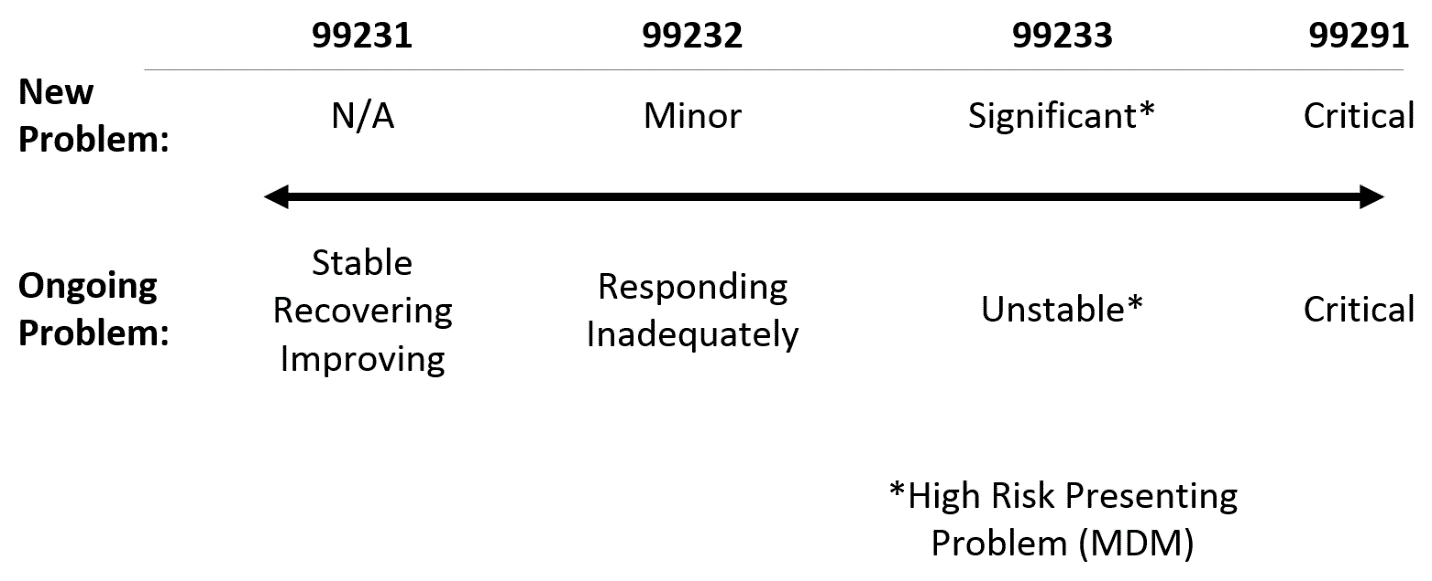 Identify Medical Necessity within a Note
Although you still need to count the history and exam elements to meet the 99233 documentation requirements, you should keep in mind the stability of the patient's conditions by asking:
How is the patient responding to treatment (e.g., "worsening," "uncontrolled," "stable," or "improving")?
Are there new complaints or symptoms?
What and how severe are the abnormal findings in the exam?
The audit elements for MDM complexity should especially help paint a picture:
Is there a new undiagnosed problem or complication the provider is working up?
Is the provider ordering additional diagnostic services?
How frequently does the provider want labs run?
What diagnostic results is the provider pulling in to their note, and what are they saying about the results?
Does the provider need to seek advice from another physician?
How do comorbidities increase the risk of the presenting problem(s)?
Is the provider changing the treatment plan because the problem is worsening or failing to change as expected?
You must look at the overall picture of the patient's stability, as painted by the provider's note. One condition documented as "improving" does not mean the patient's overall condition is stable.
Time-based Coding Changes the Criteria
How is medical necessity met when reporting 99233 based on time? In this case, we find additional guidance from both the CPT® code book and the Medicare Claims Processing Manual (emphasis added).
Medicare Claims Processing Manual, Chapter 12, Section 30.6.1:
However, the physician may document time spent with the patient in conjunction with the medical decision-making involved and a description of the coordination of care or counseling provided. Documentation must be in sufficient detail to support the claim.
CPT® code book, Evaluation and Management Services Guidelines:
This includes time spent with parties who have assumed responsibility for the care of the patient or decision making whether or not they are family members (eg, foster parents, person acting in loco parentis, legal guardian). The extent of counseling and/or coordination of care must be documented in the medical record.
There must be "sufficient detail" to justify the time spent, but what constitutes this requirement?
We've discussed how all the elements of the history, exam, and complexity of MDM should paint a picture of the severity of a patient's condition. A provider does not necessarily need to document an equal amount of text detailing the counseling or coordination of care; however, there does need to be more than a list of topics covered, or more than a sentence or two detailing the content of the counseling and coordination of care. When reporting on time, a provider is essentially saying, "I needed to spend more time than expected based on the stability of the patient, and here is why." The amount of content documented should correlate with the amount of time spent (e.g., more content is expected for a 35-minute 99233 than a 15-minute 99231).
The content of the counseling and coordination of care can be documented with the provider's time statement, or the time statement can include the context of the counseling and coordination and connect back to the body of the note where the content is located.
Review these examples of good documentation from portions of a hospitalist's daily progress notes:
Example 1
I spent 45 minutes floor/unit time in the care of this patient, greater than 50 percent in counseling and coordination of care on an incredibly complex individual, with multiple barriers to care. Unfortunately, pt. has an incredibly complex medical situation, and low motivation to take good care of himself. I suggested that he might do best going to skilled nursing for at least a while after discharge, and he adamantly refused this. I asked about his reluctance, and he told me that he's got his garden and if he goes to a facility the garden will die. I countered with the fact that he nearly died yesterday from hyperkalemia, and if he hadn't been able to summon his neighbor, he would have probably died from a hyperkalemic arrest within hours. This did not seem to faze him as I would've expected. He values his independence, finds nursing home life demoralizing, and wants to go home with home health at the time of discharge. I think this is a plan for disaster as he has demonstrated on multiple occasions that he is not able and/or willing to appropriately take care of himself.
Example 2
Assessment/Plan
Pneumonia, Parapneumonic effusion: Pt. has pneumonia with a parapneumonic effusion. Her two-view chest X-ray yesterday, which I reviewed personally, demonstrates increasing consolidation of the left base, with a probable small associated effusion. Effusion was confirmed with chest ultrasound. We discussed the risks, benefits, and alternatives to thoracentesis. She was willing to proceed, and I talked with radiology to accomplish this. Painful effusions do have a slightly higher potential for infection. Of note, I gave her a small dose of Toradol, which markedly improved her pain. We'll see if we can get a sputum culture, in case she has a resistant organism, considering the worsening consolidation on X-ray.
Chest pain, pleuritic: Pleuritic chest pain likely due to parapneumonic effusion. We will use NSAIDs temporarily, recognizing increased kidney risk.
Acute respiratory failure with hypoxemia: She is still requiring 2 L of oxygen, but hopefully now that she is not splinting she'll use her incentive spirometry more.
I spent 40 minutes of floor/unit time caring for this patient, more than 50 percent of which was spent on counseling and coordination of care. I discussed in detail with the patient the disease process, prognosis, and treatment options, as well as the treatment plan, as noted in the assessment and plan. This included my initial visit to discuss my concerns about her chest X-ray, with a second visit to follow up on her chest ultrasound and to consent her for thoracentesis.
I also coordinated care with radiology for the procedure. I anticipate a third visit later today to discuss results of thoracentesis.
Key Takeaway
The key takeaway for providers regarding when to report a 99233 is that, in addition to the documentation requirements, their note needs to establish that the patient is unstable or has developed a significant complication or a significant new problem; or give enough content of the counseling or coordination of care to justify the documented time spent.
Latest posts by Trevor Wasden, MPH, CPC
(see all)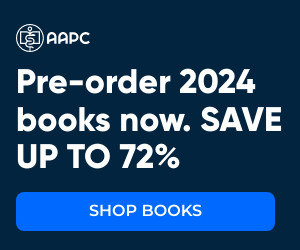 No Responses to "Determine Medical Necessity for 99233"