Unlisted Procedure Codes: 3 Tips
In Coding
January 3, 2019
Comments Off

on Unlisted Procedure Codes: 3 Tips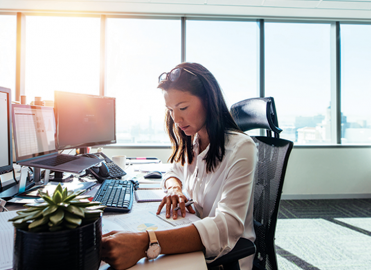 CPT® includes so-called "unlisted procedure codes" to report procedures or services for which there is no more specific code. Here are three tips to apply these codes, correctly.
Tip 1: Unlisted Procedure Codes Are a Last Resort
You should report unlisted procedure codes only when no other Category I or Category III CPT® code accurately describes the procedure or service the provider performed. Conversely, you should never select a code that is "close enough" or only approximates the procedure or service you are trying to report.
You can find a complete list of unlisted service codes, by anatomical/specialty area, in the "Guidelines" portion of each section of the CPT® codebook.
Tip 2: Unlisted Codes Require Additional Documentation
Per CPT® 2019 instructions:
A service or procedure may be provided that is not listed in this edition of the CPT codebook. When reporting such a service, the appropriate 'Unlisted Procedure' code may be used to indicate the service, identifying it by "Special Report."
Regarding a special report, CPT® further explains:
A service that is rarely provided, unusual, variable, or new may require a special report. Pertinent information should include an adequate definition or description of the nature, extent, and need for the procedure, and the time, effort, and equipment necessary to provide the service.
Ideally, anytime you file a claim using an unlisted procedure code, you should include an explanation of the procedure "in plain English," along with full documentation of services. Avoid or explain medical jargon and difficult terminology. If appropriate, include diagrams or photos to describe further the procedure you are reporting.
Tip 3: Determine Price by Comparing to an Existing Code
When setting fees for an unlisted procedure or service, compare the procedure or service performed with a "listed" procedure/service that requires similar provider work, resources, patient risk, etc., and reference this procedure/service in your special report (above). Also note how the unlisted procedure differs from the next-closest listed procedure. For example, was the unlisted procedure more difficult or time-consuming than the comparison procedure? By how much? Was there a greater risk of complication? Is the recovery time for the patient longer? Did the procedure require special training, skill or equipment? Any of these factors can make a difference in reimbursement.
Note that unlisted procedure codes do not have an assigned global period: it's the payer's discretion. You may be able to influence the payer's decision by noting the global period for a similar procedure when submitting your claim,.
Latest posts by John Verhovshek
(see all)
No Responses to "Unlisted Procedure Codes: 3 Tips"