OIG: RAC Program is Lacking
By admin aapc
In CMS
March 1, 2010
Comments Off

on OIG: RAC Program is Lacking
The Office of Inspector General (OIG) says recovery audit contractors (RACs) referred two cases of potential fraud to the Centers for Medicare & Medicaid Services (CMS) during the 3-year RAC demonstration project conducted between March 2005 and March 2008. Because of inadequacies in the program, however, no action was taken.
This allegation was made in a February 2010 OIG report, which also found that, other than a presentation about fraud, RACs received no formal training from CMS regarding the identification and referral of potential fraud.

In the report, the OIG recommends CMS:
Conduct follow-up to determine the outcomes of the two referrals made during the demonstration project;
Implement a system to track fraud referrals; and
Require RACs to receive mandatory training on the identification and referral of fraud.
CMS responded to the OIG report, stating that the two cases identified by the RAC for potential referral were researched and are in the process of being referred to the OIG for further development. The agency also said a system to track the RAC claims review process is currently in development. Lastly, CMS said that it has already provided two training sessions to RACs and is discussing additional training with the OIG and the Department of Justice (DOJ).
To learn more of this news, read the full OIG report.
Latest posts by admin aapc
(see all)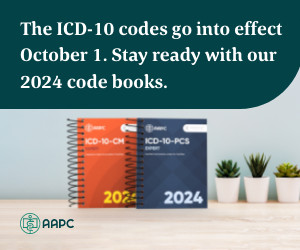 No Responses to "OIG: RAC Program is Lacking"