Ring in the New Year with Advancement in Mind
In AAPC News
December 18, 2018
Comments Off

on Ring in the New Year with Advancement in Mind
Let me begin by wishing everyone a joyous holiday season. With the New Year comes the time to reflect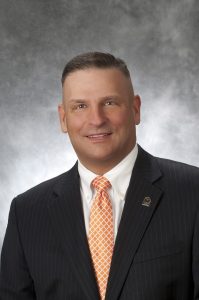 and to make resolutions about all of the things we intend to do, do differently, or accomplish in the coming year. A Google search of "New Year's Resolutions" provides millions of results ― all with different ideas about how to develop meaningful and reasonable resolutions that you can follow through on. Some sites explain why such resolutions fail, while others bemoan the idea that we should not wait for the New Year to make positive changes in our lives.
Rather than focus on the why or how, I will take a moment to focus on the "what." A resolution is nothing more than a decision to change something, and the change itself is nothing more than a goal or objective that we want to accomplish or achieve. While there are a variety of objectives worth considering, be sure to think about your personal professional advancement and career development objectives for the coming year.
Neither professional advancement nor career progression happens by accident. It is something that requires a plan and a lot of effort. Start by identifying where you want to be at the end of the coming year ― at the end of the coming five years. Then identify the professional hard and soft skills necessary to get there. Professional growth requires us to determine where we are weak. With that knowledge, we can begin to outline the steps we need to take to obtain the hard and soft skills necessary to advance professionally.
Addressing hard skill or technical knowledge deficiencies usually only requires education, study, and practical experience. Addressing deficiencies in your soft skills such as functioning as a member of a team, leadership, effective communication (both verbally and in writing), creative thinking, problem-solving, exhibiting confidence, and professional demeanor, are a bit more difficult to develop.
While AAPC has the tools, education, and credentialing necessary to help you improve your hard skills in all of the healthcare business disciplines, the National Advisory Board (NAB) is working with AAPC on programs to assist members in the soft skill areas. The NAB Career Advancement committee will be hard at work in this area developing mentorship, professional development, career-building, and leadership skills programs to assist AAPC members grow professionally.
As you make those resolutions for professional growth for the coming year and the years that follow, think about how AAPC can assist. Share those ideas with your NAB AAPC regional representatives so we can get the programs in place that will help. Together, we can all achieve a higher standard.
Wishing you all the best in the coming year!
Latest posts by Michael Miscoe
(see all)
No Responses to "Ring in the New Year with Advancement in Mind"