Senate Gives Physicians a 30-day Reprieve
By admin aapc
In Billing
February 25, 2010
Comments Off

on Senate Gives Physicians a 30-day Reprieve
Late last night the Senate passed the Temporary Extension Act of 2010 (HR 4691) by a vote of 78-19, extending the Medicare physician 21.2 percent pay cut exemption and the physical therapy services cap exceptions process until March 31.

After Congress failed to pass legislation to repeal or at least further delay the provisional exemption that spared pay cuts to physicians before the March 1 expiration date, the Centers for Medicare & Medicaid Services (CMS) ordered contractors to hold claims for 10 days.
That gave Congress the extra time needed to come up with this temporary fix. Something more will need to be done before April 1, however, to circumvent these and other provisions that threaten health care.
The AAPC will inform you of further details as they become available.
Latest posts by admin aapc
(see all)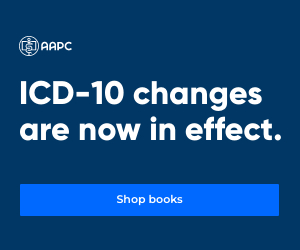 No Responses to "Senate Gives Physicians a 30-day Reprieve"