Continuing Education/Revenue Integrity Connection
January 6, 2019
Comments Off

on Continuing Education/Revenue Integrity Connection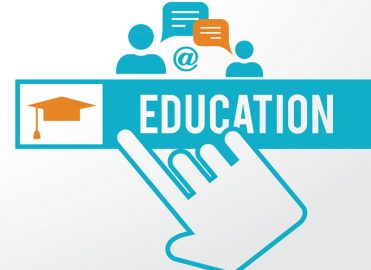 Coders have an important role in preserving and enhancing revenue integrity, but we can fulfill that role only if we make the most of continuing education to stay up to date with changing codes and coding conventions.
The Revenue Integrity/Continuing Education Connection
Coding is a major part of charge capture. Claims submitted for payment require the proper CPT®, ICD 10-CM, and HCPCS codes. Revenue integrity is realized when the coder takes advantage of the tools and processes that lead to accurate code selection.
The complex and ever-changing nature of healthcare means that continuing education is both a necessity and an opportunity, for coders. Ask yourself: How often do I take time to delve mindfully into continuing education?
If you're not careful, you can fall into the trap of rushing to complete continuing education units (CEUs) without absorbing meaningful content that could be beneficial to your coding career. Below are a few tips I use to stay engaged in my coding career, and to ensure that I fulfill my responsibility toward revenue integrity.
Keep current on payer guidelines. This will ensure denials are kept to a minimum and will keep you abreast of the myriad of changes that payer's make to coverage guidelines.
Attend AAPC local chapter meetings. Guest speakers and fellow chapter members may have different perspectives on a complicated coding scenario.
Get to know the revenue cycle in your organization, to learn the impact of your coding. This increases your value to your organization because you are showing that you care about what they care about, keeping the revenue flowing properly.
Commit to a "deep dive" into a section of your ICD-10 and CPT® books, each month. A deep dive could include researching unfamiliar procedures and diagnosis, watching videos on procedures, and gaining a better understanding of procedures and diagnosis relationships.
Check out updated AAPC webinars (and even some archives) for a refresher. I hear something new each time I attend one of these education sessions. You will be amazed at how a one-hour webinar can enhance your understanding.
Take refresher classes on anatomy and physiology. This not only helps with more accurate code selection, but also will aid your communication with medical providers.
With the growing complexity of coding and billing regulations, it is important that coders be mindful of their coding process. Focusing on even one of the above tips could elevate your coding and revenue integrity skills.
I am delighted whenever I can attend a new webinar, and I get excited when there are tools that help me put together the coding puzzle. For example, AAPC has a Knowledge Center that I find to be a great addition to my daily reading.
What about you? What was the last CEU that you earned and really enjoyed? Think deeply on a learning opportunity that opened your understanding, and that you can say made you a better coder.
Coders have a standard to uphold. It is our duty to code from the documentation in the medical record, and to look for missed revenue opportunities. The best way to recognize those missed opportunities is to stay abreast on guidelines as well as pertinent educational opportunities. The point is, there are many tools that are available to you, especially as members of AAPC. The more engaged you are, and the more you learn, the more you will contribute positively to revenue integrity as a Certified Professional Coder®.
Latest posts by Fateria Johnson
(see all)
AAPC's annual salary survey gives a good understanding of the earning potential within the medical coding profession.
See what actually is going on in the healthcare business job market.