Study: Patients Thinking Beyond Smartphones
By Brad Ericson
January 7, 2019
Comments Off

on Study: Patients Thinking Beyond Smartphones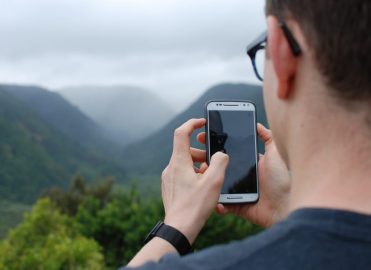 Patients may use phones to contact their providers, but three-quarters want their providers to use web portals, live chat, or two-way video, according to a recent Harris Poll for the Salesforce software company. Results may affect providers' electronic presence.
Patients Willing to Reach Out Digitally
The study, conducted online of 2,083 adults age 18 or older showed that patients, defined by Harris as those having health insurance and a primary care doctor, think United States residents primarily think it's important their provider uses modern tools. They are also open to communicating with pharmaceutical companies, with 83 percent saying they would share direct feedback about a medication with a drug manufacturer to improve development of new medications.
However, the study revealed generational gaps regarding the use of artificial intelligence (AI) in healthcare. Younger respondents show interest in AI, such as digital assistants in healthcare, and older respondents like AI if it helps providers spend more time focusing on their health.
Patients Preferences Not Age-based
Eighty percent of patients use their phones to make appointments, with little variation despite age. Millennials and Generation X are more likely to make appointments in person, but they also are more inclined to use a portal to access their provider's schedule. Millennials are more likely, at 16 percent, to use email to communicate with the provider's office.
Sixty percent of all age groups rely on their provider to keep their records, but a third of Baby Boomers use provider portals, more than the other age groups. Baby Boomers use multiple portals and websites from their providers and payers to access their records at a significantly greater rate.
Patients Don't Contact Their Payers
According to the report, less than half of U.S. residents with health insurance have contacted their payer in the last year. Those who did asked about plan coverage (21 percent), inquired about a provider (15 percent), or checked on authorization services (14 percent). More than a quarter of Millennials (26 percent) contacted their payer to find a provider, compared to just 7 percent of Baby Boomers.
But patients do want to contact about their prescriptions. Patients turn to their pharmacists and providers (both 73 percent). Thirty three percent reach out to online resources, especially 43 percent of Millennials. They also want to tell manufacturers about their medications, with 83 percent overall wanting medication for free or with discounts. Millennials, especially, at 88 percent would like lower or no-cost medications.
Patients Like AI
Generational differences unsurprisingly are most when considering AI in healthcare, as a majority of Millennials (59 percent) are enthusiastic about AI positively affecting healthcare, compared to only 33 percent of Baby Boomers.
Baby Boomers are less likely (28 percent) than Millennials (63 percent) to agree they would be interested in a digital assistant to recommend health habits, similar to how retailers recommend items based on purchase history.
For all age groups, an average 53 percent would use AI to help them check benefits, 50 percent to book appointments, and 41 percent to recommend treatments and drugs.
If AI gave providers more time to focus on a patient's healthcare, 70 percent of Baby Boomers would be excited, as would an average of 64 percent all age groups. Making appointments easier would please an average 61 percent, while more accuracy in a diagnosis would please about 55 percent of all age groups. Using historical data to develop better outcomes makes 59 percent of Millennials happy, while 49 percent of Generation X would find it helpful.
Patients Worry AI Could Be Wrong
Sixty-seven percent of those surveyed worried AI could be wrong, with 74 percent of Baby Boomers most suspicious.  Less human interaction worries an average 66 percent of the sample, and 65 percent worries the data won't be used correctly.

Latest posts by Brad Ericson
(see all)