Medical Equipment Companies Get a Two-year Competitive Bidding Reprieve
In CMS
January 8, 2019
Comments Off

on Medical Equipment Companies Get a Two-year Competitive Bidding Reprieve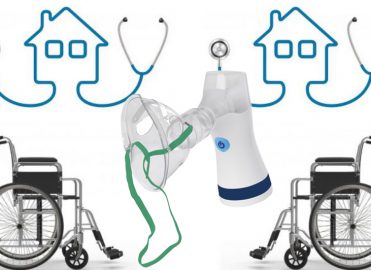 If you are a durable medical equipment, prosthetics, orthotics, and supplies (DMEPOS) company who is in Medicare's Competitive Bidding program, your contract expired on Dec. 31, 2018. The Centers for Medicare & Medicaid Services (CMS) says there is a temporary 2-year gap in the entire program, expected to end on Dec. 31, 2020.
This means, more DMEPOS companies will be offered payer contracts with Medicare during the 2-year hiatus and the competition for the lowest bidder in DMEPOS pricing will no longer be creating a monopoly over who receives Medicare payment. This is especially good news for Medicare patients who need medically-necessary home supplies, as it will make more companies in their area available to supply that healthcare equipment to them.
According to CMS' Temporary Gap Period fact sheet, during the 2-year program hiatus any Medicare enrolled DMEPOS supplier is allowed to furnish DMEPOS items and services to Medicare patients on or after Jan. 1, 2019. CMS' fact sheet says, suppliers must continue furnishing:
* Capped rental items (such as wheelchairs, hospital beds, and continuous positive airway pressure devices) through the remainder of the 13-month rental period. Title to the equipment must be transferred from the supplier to the person with Medicare using the equipment after the end of the 13th month.
* Oxygen and oxygen equipment through the remainder of the 36-month rental period. After the 36th continuous month of Medicare payment, the supplier is required to continue providing the oxygen and oxygen equipment during any period of medical need for the remainder of the five-year reasonable useful lifetime of the oxygen equipment.
Learn More About Competitive Bidding
You can find detailed information about the program on the CMS website and by reading the "Durable Medical Equipment, Prosthetics, Orthotics, and Supplies Competitive Bidding Program: Temporary Gap Period" fact sheet.
For more information on how DMEPOS Medicare's Competitive Bidding program affects patients and DME companies, read AAPC's Knowledge Center article Medical Equipment Companies Cheer for Possible End to Medicare Competitive Bidding.
Federal Register, proposed rule, July 11, 2018.
Latest posts by Michelle Dick
(see all)