Technology Outlook in Health: 2019
In Billing
January 14, 2019
Comments Off

on Technology Outlook in Health: 2019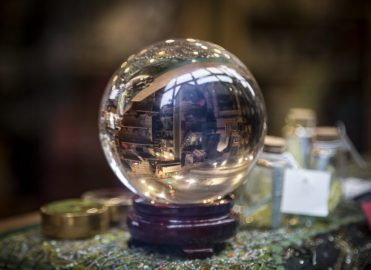 A lot of things are happening on the technology front in healthcare. These changes will impact medical coding and billing, compliance, and practice management.
Health Technology – Amazon
It starts with Amazon's announcement that they are going to join with Berkshire Hathaway and JPMorgan Chase to form their own independent healthcare company for their own employees. That does not affect the general public. But Amazon has dipped their toe into other healthcare markets with the purchase of online pharmacy PillPack and their announcement that they will sell software that will read medical records and make suggestions for improving treatment or saving money. The program scans the medical files and picks out relevant information such as the patient's medical condition, procedures, and prescriptions. It then looks for idiosyncrasies in how providers document and makes suggestions for optimizations in treatment.
Health Technology – Apple
Apple updated its Apple Health app so that it could display medical records from 39 hospitals. It also received FDA clearance for their Apple Watch EKG, which provides a more advanced method of monitoring the heart. Technology watchers feel that this is a sign that Apple is moving from just fitness tracking to a health technology company. Apple is also opening its own on-site clinic for its employees, similar to Amazon's plan. Apple announced they are working with the U.S. Department of Veteran Affairs to provide veterans access to their electronic medical records (EMR) records on their iPhone.
Health Technology – Uber
Uber is looking to take a part of the medical transit market. Last march, the transportation company launched Uber Health, which lets healthcare providers book rides for patients and caregivers. This is not a replacement for ambulances and these rides are not covered by insurance. Uber Health is looking to capture the $3 billion non-medical-emergency transportation market. They are focusing on people who can't drive and need to get to healthcare appointments using a reliable means of transportation. Since the payment for the transportation is out of pocket for the patients, Uber needs to be sensitive to its costs. Uber Health also has to expand the amount of wheelchair accessible vehicles available for disabled patients.
Health Technology – Google
Alphabet, the parent of Google and Verily Life Sciences, is focusing on research, rather than on healthcare like Amazon, Apple, and Uber. They recently abandoned the contact lens that could detect a diabetic's sugar from vitreous fluid due to unreliable research results. Google Brain uses speech recognition technology to help physicians document during hospital rounds and are reaching out to nursing homes.
Verily continues to work on research collaborations, including with pharmaceutical company Gilead, to study immunological disorders and develop algorithms that can predict heart disease by looking at a patient's eyes. They are also partnering with ResMed in the sleep apnea arena. They are working on a program to eradicate mosquitoes in Fresno, Calif., using specifically inbred infertile bugs. And Verily has recently announced that they are going to partner with Walgreens to use technology to address medication non-compliance by patients.
Latest posts by Barbara Cobuzzi
(see all)