Civica Rx Adds 250 Hospitals, Plans 14 Drugs
By Brad Ericson
In Facility
January 8, 2019
Comments Off

on Civica Rx Adds 250 Hospitals, Plans 14 Drugs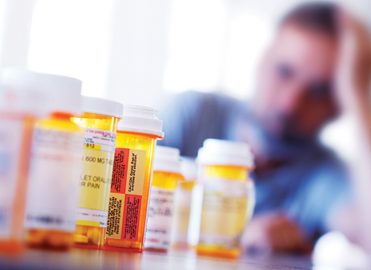 Civica Rx announced that 12 new health systems representing 250 hospitals nationwide have joined the not-for-profit generic drug company as founding members. That brings the number of hospitals that have joined the project designed to make generic drugs more accessible and less expensive to 750.
Civica Rx to Solve Supply, Cost Problems
Spotty supply and the rising costs of generic drugs prompted seven health systems that included The Mayo Clinic, Intermountain Healthcare, HCA, Catholic Health Initiatives, Providence St. Joseph Health, SSM Health, and Trinity Health and three philanthropies to set up the company, which says it will guarantee availability of the drugs at lower costs to member hospitals. Based in Salt Lake City, Utah, the company plans to roll out 14 hospital-administered generic medicines in 2019.
Civica Rx explains in a press release that as it is a "not-for-profit, non-stock generic drug manufacturing company, acts in the best interest of patients who are at risk during drug shortages that are created by inconsistent, unpredictable, and often unstable market dynamics. As part of Civica Rx's business model, health systems and philanthropy partners determine the drugs that Civica Rx manufactures based largely on the most urgent need. The process for drug selection goes through a newly created Civica Rx Drug Selection Advisory Committee, with medications to manufacture ultimately approved by Civica Rx's governing board. "
The new "founding members" joining the organization are:
Advocate Aurora Health
Allegheny Health Network
Baptist Health South Florida
Franciscan Alliance
Memorial Hermann Health System
NYU Langone Health
Ochsner Health System
Sanford Health
Spectrum Health
St. Luke's University Health Network
Steward Health Care
UnityPoint Health
Civica Rx said, "Research into the actual costs of manufacturing and distributing generic drugs suggests that, in many instances, prices for generic drugs used in hospitals can be reduced to a fraction of their current costs. This can save patients, and the healthcare systems that care for them, hundreds of millions of dollars each year."
Civica Rx is collaborating with the American Hospital Association's (AHA) newly
formed AHA Center for Health Innovation to address inquiries about the initiative. Health systems and hospitals may call 800-242-4677 with questions, or visit
www.civicarx.org
for information.
Latest posts by Brad Ericson
(see all)
No Responses to "Civica Rx Adds 250 Hospitals, Plans 14 Drugs"