Total Knee Arthroplasty No Longer Inpatient-Only
In CMS
January 9, 2019
Comments Off

on Total Knee Arthroplasty No Longer Inpatient-Only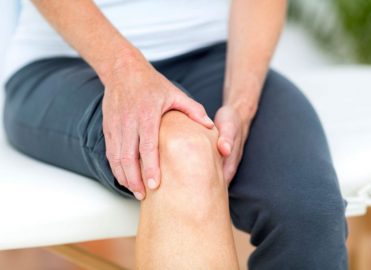 Total knee arthroplasty (TKA) is no longer an inpatient-only service for Medicare beneficiaries. This change "allows Medicare payment to be made to the hospital for TKA procedures regardless of whether a beneficiary is admitted to the hospital as an inpatient or as an outpatient, assuming all other criteria are met," as explained in MLN Matters Number: SE19002, "Total Knee Arthroplasty (TKA) Removal from the Medicare Inpatient-Only (IPO) List and Application of the 2-Midnight Rule."
The change does not mean that TKAs must be performed on a hospital outpatient/observation basis; rather, "TKA procedures may be paid by Medicare FFS when performed in either the hospital inpatient or hospital outpatient setting, assuming all other criteria are met."
MLN Matters Number: SE19002 reminds, "The cost-sharing amount the beneficiary is responsible for will differ based on whether the surgery is performed on an inpatient or outpatient basis (and will vary based on other factors such as geographic location)."
Inpatient Knee Arthroplasty Still Subject to Two Midnight Rule
Although the Centers for Medicare & Medicaid Services (CMS) will not target total knee arthroplasty inpatient claims for special review, such claims may be subject to routine review for compliance with the "two midnight rule."
Under the two midnight rule, Hospital claims are generally payable under Medicare Part A "if the admitting practitioner reasonably expects the beneficiary to require medically necessary hospital care spanning two or more midnights, and this expectation is supported by the medical record documentation." Additionally, per MLN Matters Number: SE19002
…an inpatient admission may be payable under Medicare Part A on a case-by-case or individualized basis if the medical record documentation supports the admitting physician/practitioner's judgment that the beneficiary required hospital inpatient care despite lack of a 2-midnight expectation based on complex medical factors including:
Patient's history, co-morbidities, and current medical needs
Severity of signs and/or symptoms
In other words, patients may be admitted as inpatients to receive TKA, even if they admitting provider expects to discharge the patient prior to the second midnight, as long as the provider feels the inpatient admission is justified by medical necessity for that patient, and that reasoning is reflected in the patient's medical record.
MLN Matters Number: SE19002 provides several examples of cases where the two-midnight rule has been met, or where a case-by-case exemption may apply (or not) for an inpatient receiving TKA. For example:
Case #3: Medical Record Documentation Supports Case-by-Case Exemption Dates of Service: 02/12/2018 – 02/13/2018 (one midnight)
Case Summary: This 73-year-old male presented for elective total left knee replacement surgery on February 12, 2018, and was admitted to inpatient status the same day. He had a history of coronary artery disease, atrial fibrillation, complete heart block with pacemaker placement, diabetes, osteoarthritis, and hypertension. Medical management consisted of intravenous hydration, cardiac monitoring, laboratory testing, analgesics, antiemetics, anticoagulant, and IV antibiotic and home medications. On February 13, 2018 he was discharged to home.
Rationale for Approval:
This was an elective admission for a TKA. The procedure was performed without complications, and the patient was quickly mobilized. His pain was controlled with oral pain medication soon after the procedure. The medical record documents that while this patient was previously physically active, due to the patient's extensive cardiac history, it is reasonable to approve this case based upon presence of risk factors for an adverse event.
To learn even more about the changes affecting TKA and reporting of these procedures, check out "Keep Pace with Total Knee Arthroplasty Payment Trends" by Yvette M. DeVay, CPC, CIC, CPMA, CPC-I in the February 2019 Healthcare Business Monthly.
Latest posts by John Verhovshek
(see all)
No Responses to "Total Knee Arthroplasty No Longer Inpatient-Only"