Pain Management Drug Testing Is on the Rise, and Under Scrutiny
January 1, 2019
Comments Off

on Pain Management Drug Testing Is on the Rise, and Under Scrutiny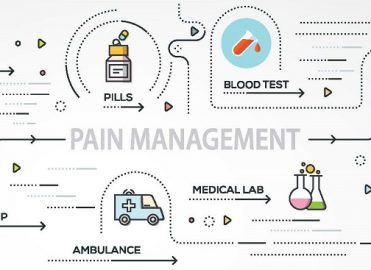 Medical necessity and documentation for these tests must meet both payer requirements and federal guidelines.
Pain management drug testing is under the microscope for potential fraud, waste, and abuse. The reasons for scrutiny include misconceptions about what tests should be ordered, and the emergence of "pop-up labs" associated with drug rehabs (often, physicians or groups have a financial stake in these labs, which can be lucrative but increase risk for noncompliance and fraud). Understanding the reasons for screenings, as well as the medical necessity regulations, can help you to avoid claim denials when reporting these tests legitimately.
Define the Types of Drug Screenings
There are two types of drug screenings. Familiarity with their differences will improve your coding.
Immunoassay testing (i.e., presumptive testing, qualitative testing, screening): These tests can be performed either in a laboratory or at point of service/point of care. Immunoassay tests are based on the principle of competitive binding and use antibodies to detect a particular drug or drug metabolite in a urine sample.
Immunoassay tests vary in the type of compounds they can detect. Some detect specific drugs and may fail to recognize similarly structured drugs within the same class. Other immunoassays identify only classes of drugs, so results cannot be used to determine which drug a patient is taking. For example, a positive result to an opiate immunoassay can be due to morphine or hydromorphone. The degree of cross reactivity varies among immunoassays.
Immunoassay findings are generally reported presumptively as either positive (drug level above a pre-specified threshold) or negative (drug level below a pre-specified threshold). Raising or lowering the threshold changes the proportion of positive tests. A negative test is interpreted as a level below the threshold and does not necessarily mean the drug or metabolite is absent.
Immunoassays generally have a rapid turnaround time — within minutes for onsite tests and one to four hours for laboratory-based tests.
Specific drug identification (i.e., definitive testing, quantitative testing, confirmatory testing):
Confirmatory tests are always performed in a laboratory. Gas chromatography/mass spectrometry (GC/MS) is considered the criterion for confirmatory testing. This technique involves using GC to separate the analytes in a specimen and MS to identify the specific molecular structures of the drug and its metabolites. The tests quantify the amount of drug or metabolite present in the urine sample. Definitive tests are used to confirm the presence of a specific drug identified by a screening test and can identify drugs that cannot be isolated by currently available immunoassays. Results are reported as the specific levels of substances detected in the urine. GC/MS generally requires specification of the drug or drugs to be identified. Alternatively, "broad spectrum screens" can be conducted. There is a several-day turnaround time for GC/MS testing.
Know the Purpose of the Test
The bulk of payer denials are likely to be for definitive or confirmatory testing. This is where there must be proper documentation regarding why these tests were ordered to support their medical necessity.
With presumptive testing, documentation should support a baseline screening before initiating treatment, or at the time treatment is initiated, when the following conditions are met:
An adequate patient history and clinical assessment of risk of substance abuse is performed;
Drug testing results will be used to guide therapy;
There is a plan in place regarding how to use test findings clinically; and
Subsequent monitoring of treatment at a frequency appropriate for the risk-level of the individual patient.
The risk-level for an individual patient should include a global assessment of risk factors and monitoring for the presence of aberrant behavior. Standardized risk assessment tools are available such as the five-item Opioid Risk Tool© (ORT). Another screening instrument is the Screener and Opioid Assessment for Patients with Pain-Revised (SOAPP®-R), a 24-item tool.
Opinions vary on the optimal frequency of drug screening to monitor patients on opioid therapy for chronic pain:
Low risk by ORT: Up to 1 per year
Moderate risk by ORT: Up to 2 per year
High risk or opioid dose > 120 MED/d: Up to 3-4 per year
Recent history of aberrant behavior: Each visit
Aberrant behavior that warrants more frequent testing can present as multiple lost prescriptions, multiple requests for early refill, or obtained opioids from multiple providers. Payers often use state-mandated reporting websites to verify prescriptions and pharmacy vendors.
Unfortunately, presumptive urinary drug screen testing has limited abilities. It's a screening tool only and can produce false-positive or false-negative results due to the testing methodology. The cutoff concentration may also be too high (in some cases) for pain management use; therefore, it's important that the proper tests are purchased if doing point of care testing. If not, a screening result that does not match the patient's prescribed medication must be confirmed by mass spectrometry before the patient can be accused of non-compliance. Many providers, however, do not understand the presumptive nature of these test results and want to act on them immediately. Payers will not pay for two presumptive tests in one day (i.e., point of care and a lab immunoassay testing).
Another limitation of presumptive tests is that the drug of interest may not be screened. For example, most opiate screens on the market primarily detect morphine and codeine. Depending on the assay used, hydrocodone and oxycodone may not be included. Synthetic opioids, such as fentanyl, are also not routinely detected by point of care urine tests.
Ensure Medical Necessity Is Established
After the results are in from the presumptive test, what can establish medical necessity for a definitive test?
According to a white paper published by the American Society of Addictive Medicine (ASAM) in 2013, "There is no compelling rationale in clinical practice for subjecting all negative immunoassay results to definitive testing." To date, there are no published professional society consensus guidelines regarding the effectiveness of definitive drug testing if presumptive testing is negative and is consistent with the patient's medication regimen.
If a presumptive drug screen yields a positive result and more detail is required, definitive drug testing may be appropriate. Medical necessity for the additional testing must be clearly defined in the medical record. Among most payers, a positive presumptive test result should only be subjected to definitive testing when the results conflict with patients' account of their drug use or when drug specificity is needed in class-specific assays (i.e., amphetamines, benzodiazepines, opiates).
Performing confirmation testing when there hasn't been an initial screen is allowed only in few circumstances:
To identify a specific substance or its metabolite that's in a large class of drugs, or that's inadequately detected or not detected by presumptive urine drug testing (UDT), such as fentanyl, meperidine, synthetic cannabinoids, and other synthetic/analog drugs; this allows only these drug classes to be tested (e.g., not a 22+ drug class panel).
For use in a differential assessment of medication efficacy, side effects, or drug-drug interactions; documentation of concern for how a patient is metabolizing opioids is an example and clearly noted.
To identify non-prescribed medication or illicit substance use for ongoing safe prescribing of controlled substances, where the clinician has documented concerns related to safety risks attendant to failure to identify specific substances suspected based upon clinical review and judgment; or definitive testing for tetrahydrocannabinol (THC) or alcohol could be performed, but this does not justify a complete drug panel.
To identify drugs when a definitive drug concentration is needed to guide management (e.g., discontinuation of THC use according to a treatment plan). Testing for opioid concentration levels may be performed without a presumptive test, but this does not justify a complete drug panel — testing only for the drug(s) in question is medically necessary.
If a physician or lab runs testing for drug classes that were not in question during confirmation testing, medical necessity has not been established, and the claim will be denied. This is why plans such as Cigna and Blue Cross Blue Shield of North Carolina do not pay for definitive drug testing over a certain number of drug classes.
Substantiate Reflex Testing
Reflex laboratory testing is a definitive test performed automatically after the presumptive test results to identify further diagnostic information essential to patient care. Testing indications, performed as a step necessary to complete a physician's order, are not considered reflex testing. Coverage for this varies widely, and it's important that unnecessary tests are not performed because of a misunderstanding of what should be ordered as a reflex.
Most Medicare Administrative Contractors' guidelines state that because reference laboratories do not have access to patient-specific data, reflex testing under the following circumstances is reasonable and necessary:
To verify a presumptive positive UDT using definitive UDT (GC-MS or Liquid chromatography-tandem mass spectrometry (LC-MS/MS)) before reporting the presumptive finding to the ordering clinician without an additional order from the clinician; or
To confirm the absence of prescribed medications when a negative result is obtained by presumptive UDT in the laboratory for a prescribed medication listed by the ordering clinician.
Don't Separately Bill Specimen Validity
Specimen validity testing may be required to assure that a specimen has not been compromised, or that a test has not been adulterated. However, payers include specimen validity testing in presumptive and definitive drug testing, and it's considered a quality control that's an integral part of the collection process and is not separately reimbursable. In a recent Office of Inspector General investigation for the Centers for Medicare & Medicaid Services (CMS), "… Medicare improperly paid 4,480 clinical laboratories and physician offices a total of $66.3 million for specimen validity tests billed in combination with urine drug tests."
For more information, see: "Specimen Validity and Urine Drug Tests Under Review" on AAPC's Knowledge Center at www.aapc.com/blog/41050-specimen-validity-and-urine-drug-tests-under-review/.
Review the Basics
When reporting drug testing, review these key points:
Make sure orders for drug testing are not blanket orders for all patients. CMS and payer policies will accept standing orders for a patient, but not for a practice.
Providers must document medical necessity and sign their documentation in a timely manner.
Before sending a drug screen out for definitive testing, ensure there is well-established and documented reasons why it's medically necessary. If the provider has enough information from the point of care testing, there is no reason for definitive testing. If there is not enough information from the point of care testing or the results are inconsistent, the provider should document specifically for this patient why definitive testing was ordered.
Reflex testing is not always substantiated: Be sure there is a note in the medical record explaining why it was ordered.
Keeping these points in mind will save you and the lab time and aggravation when records are requested for medical necessity denials.
---
Drug Testing Is on the Rise
Kaiser Health News, with assistance from researchers at the Mayo Clinic, analyzed available billing data from Medicare and private insurance billing nationwide and found that spending on urine screens and related tests quadrupled from 2011 to 2014, to an estimated $8.5 billion a year.
The federal government paid providers more to conduct urine drug tests in 2014 than it spent on the four most recommended cancer screenings, combined. Data also revealed that 31 pain providers received 80 percent or more of their Medicare income from just drug testing, and Medicare paid more than $2 million to pain providers (excluding laboratory payments) for point of care screening tests in 2016.
---
Stephanie Sjogren, CPC, CPMA, CPC-I, CDEO, CCS, HCAFA, is clinical policy and reimbursement analyst at Connecticare, Inc., and works with payment integrity to ensure proper claims adjudication and to prevent fraud, waste, and abuse. Prior to joining Connecticare, she performed provider audits and education at a women's healthcare group. Sjogren has also worked with physicians and staff to integrate and use electronic health record systems effectively and to be compliant with CMS rules and regulations. Her areas of specialty are evaluation and management, auditing, and CDI. Sjogren has served as an officer for the Hartford, Connecticut, local chapter.
---
Resources
ORT: www.drugabuse.gov/sites/default/files/files/OpioidRiskTool.pdf
SOAPP®-R: www.oregonpainguidance.org/app/content/uploads/2016/05/SOAPP-R.pdf
ASAM, "Drug Testing: A White Paper of the American Society of Addiction Medicine (ASAM)," Oct. 26, 2013: http://farronline.org/wp-content/uploads/2015/06/Drug-testing-A-White-Paper-of-the-American-Society-of-Addiction-Medicine.pdf
Latest posts by Guest Contributor
(see all)