Make the Connection with Health Information Exchanges
January 4, 2019
Comments Off

on Make the Connection with Health Information Exchanges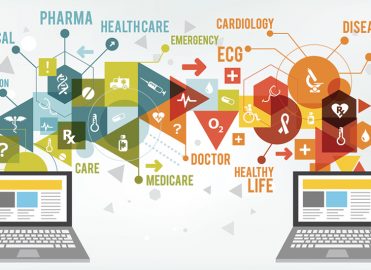 Improve quality of care when healthcare providers can access patient health information where and when they need it.
Being able to access the right information at the right time from patient records is instrumental for providers, especially those who are coordinating care for patients. Through an electronic health record (EHR) and health information exchange (HIE), healthcare providers can decrease the amount of time per patient visit, improve patient care and reduce healthcare costs.
Three Types of HIE
An HIE is a secure electronic network that facilitates conversations between authorized healthcare providers by allowing them to access and share health-related information quickly and securely to improve quality, safety, and efficiency of healthcare delivery. This network permits healthcare professionals to access patients' comprehensive records across multiple providers.
There are several forms of HIE that providers may use, including provider directed, query, and consumer mediated.
Directed Exchange
Directed exchange is used by providers to send and receive patient information quickly and securely. Patient information can be accessed by healthcare providers with whom they have a working relationship, or with whom they may share a patient. Patient referrals, laboratory results, and discharge summaries are a few examples of documents that can be sent directly to another healthcare professional. This type of message is often compared to a secure email. Directed exchange is also being used to meet state reporting requirements through public health registries.
Query-based Exchange
Query-based exchange is used by providers to search and access health-related information on a patient when delivering care, and it is extremely useful when delivering unplanned care. For example, this type of exchange can be used in the emergency room to query the patient and access the patient's medications, problem lists, allergies, and any recent medical tests. A provider who can obtain this information quickly is more able to correctly diagnose and appropriately treat the patient, while avoiding medication reactions and unnecessary, duplicate tests.
Consumer Mediated Exchange
Consumer-mediated exchange allows patients to access and manage their health information online, similar to the way they might manage their finances.
Americans often carry their paper medical history with them to their physician. With consumer-mediated exchange, patients can update their medical history prior to their appointment. They also can identify and correct missing health information, update their mailing address, and keep track or monitor their overall health.
The Benefit of HIE for Providers
The ability to access a patient's health information across multiple care settings enables effective coordination that increases quality, efficiency, and access of care.
HIEs enable providers to see where a patient has "touched" the health system, reduce duplicate tests and unnecessary paperwork, provide caregivers with clinical notes that allow for more effective care and treatment, review last immunizations, improve public health reporting, etc.
No matter the facility setting, and whether primary care or specialist, an HIE gives every participating provider access to the same medical information, reducing medical errors and allowing patients more time with the physician to discuss their medical treatment.
HIEs also increase efficiency by enabling automatic appointment reminders, follow-up instructions, and prescriptions that can be sent directly to the pharmacy. If used correctly, HIEs have enormous potential to reduce healthcare costs and improve health outcomes.
HIEs deliver value to conversations happening at all levels in the healthcare industry. Used correctly, HIEs break down information silos between providers, allowing greater outcomes for patients and creating efficiencies among all healthcare provider types.
HIE Initiatives Vary by Location
HIE needs and requirements differ from state to state and practice to practice. One example of a state that is leading the way to enable availability of a patient's complete, longitudinal health record where and when it's needed is North Carolina.
Through a law passed in 2015, the North Carolina HIE Authority (NC HIEA) was created to oversee and administer the NC HIE Network (NCGS 90-414.7). The NC HIEA operates North Carolina's statewide health information exchange — NC HealthConnex.
NC HealthConnex is a tool that links disparate systems and existing HIE networks together to deliver a holistic view of the patient record through a secure, standardized electronic system, so providers can share important patient health information.
North Carolina is unique in that its law requires:
Hospitals as defined by G.S. 131E-176(13), physicians licensed to practice under Article 1 of Chapter 90 of the General Statutes, physician assistants as defined in 21 NCAC 32S.0201, and nurse practitioners as defined in 21 NCAC 36.0801 who provide Medicaid services and who have an EHR system to connect by June 1, 2018.
All other providers of Medicaid and state-funded services  must connect by June 1, 2019. See 2018 Session Law, below.
Prepaid Health Plans (PHPs), as defined in S.L. 2015-245, will be required to connect to the HIE per their contracts with the NC Division of Health Benefits (DHB). PHPs are required to submit encounter and claims data by the commencement of the contract with NC DHB.
Local management entities/managed care organizations are required to submit encounter and claims data by June 1, 2020.
New developments from the North Carolina 2018 Legislative Short Session, NCSL 2018-41, include:
Dentists and ambulatory surgical centers are required to submit clinical and demographic data by June 1, 2021.
Pharmacies are required to submit claims data pertaining to state services once per day by June 1, 2021, using pharmacy industry standardized formats.
To meet North Carolina's mandate, a Medicaid provider is "connected" when its clinical and demographic information for services paid by Medicaid and other state healthcare funds are being sent to NC HealthConnex, at least twice daily — either through a direct connection or via a hub (i.e., a larger system with which it participates, another regional HIE with which it participates, or an EHR vendor).
In just over two years, North Carolina's HIE has just under 6 million unique patients represented (out of a total population of approximately 10 million) and is growing rapidly. This growing, secure electronic network enables NC HealthConnex participating providers to access their patients' comprehensive records to review labs, diagnostics, history, allergies, medications, etc. This gives patients peace of mind when visiting a new healthcare provider who is participating in NC HealthConnex. With the patient information already uploaded in the system, the provider is able to spend more time treating the patient and less time taking down history.
NC HealthConnex helps improve healthcare through:
Better coordination between healthcare providers
Fewer medical errors
Improved patient safety and health outcomes
Fewer repeat tests and procedures
Less paperwork
Reduced healthcare costs
Faster identification and reporting of public health threats
"The scale of participation we've seen in just the last six months as healthcare providers work to meet the HIE Act mandate demonstrates that NC HealthConnex is well on its way to being a valuable tool to support holistic care across the healthcare continuum," said Christie Burris, executive director for the NC HIEA. "We're working to deliver information to help hospitals, primary care physicians, specialists, behavioral health/IDD, ACOs, and others involved in patient care do the hard work of improving care coordination, reducing inefficiencies, addressing gaps in care, and enhancing the patient experience."
Note: North Carolina is an opt out state, meaning that all North Carolinians' health records are opted into the HIE. Patients may exercise their right to opt out of having their information shared by completing the opt out form on the HIEA's website, nchealthconnex.gov.
---
Jessica Brehmer is the business and outreach specialist for the North Carolina Health Information Exchange Authority (NC HIEA). In her role, she works closely with providers across the state to educate and assist them in the onboarding process to the state designated health information exchange, NC HealthConnex. Brehmer has worked in the Medicare-Medicaid Insurance field.
Latest posts by Guest Contributor
(see all)