Partner with Clinicians on Infusion/Injection Documentation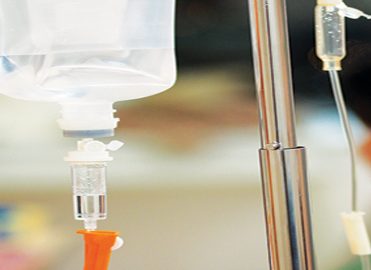 Collaboration ensures medical services and supplies are properly documented and coded according to guidelines.
There are many nuances associated with injection and infusion coding. Definitions for coding based on timing may conflict with the physician order and nursing documentation. There are initial and subsequent coding and hierarchy rules to follow. In every case clinical documentation is key, making it imperative to educate clinicians on the importance of thorough and accurate documentation.
Verify Documentation Requirements are Met
Intravenous (IV) medications can be administered continuously or intermittently. If a physician orders a medication infused for an hour without supporting documentation, it is inadequate to code. The record must include:
Action/Order given/Dispensed
Reason/Medical necessity
Medication/Dosage
Route
Site
Action time
Time completed
Administering provider
Injection/Infusion Coding Review
Follow Medicare Guidelines
Infusion CPT® codes +96367 and +96368 are used in addition to primary codes for the initial infusion and are reported only once per encounter. Per the Medicare Claims Processing Manual, Chapter 4 – Part B Hospital, section 230.2:
Drug administration services are to be reported with a line item date of service on the day they are provided. In addition, only one initial drug administration service is to be reported per vascular access site per encounter, including during an encounter where observation services span more than 1 calendar day.
Per the Medicare Claims Processing Manual, Chapter 12 – Physician/Nonphysician Practitioners, section 30.5:
If more than one 'initial' service code is billed per day, the A/B MAC (B) shall deny the second initial service code unless the patient has to come back for a separately identifiable service on the same day or has two IV lines per protocol. For these separately identifiable services, instruct the physician to report with modifier 59.
Sequence Codes Accordingly
If there are infusing medications, all IVPs are sequential (no initial substance). A sequential infusion is a new substance or drug following a primary or initial service. A concurrent infusion is defined as one in which two drugs are simultaneously infused, or multiple infusions are provided through the same IVP. A concurrent infusion can only be reported once per sequential infusion of same infusate mix. This is not time-based.
Each hour of infusion time can be charged only once, unless administered through separate IV sites. Multiple IV pushes of the same drug must have a minimum 31-minute interval, or only the first push may be charged. Multiple drugs mixed in one bag is considered one infusion.
Example 1:
Ceftriaxone in dextrose infusion 0100-0200
Gentamycin infusion 0200-0300
Correct Codes: 96365 x 1, 96367 x 1
Example 2:
Ceftriaxone in dextrose infusion 0900-1000
Gentamycin infusion 1000-1200
Correct Codes: 96365 x 1, 96367 x 1, 96366 x 1
Identify Intravenous Piggybacks
Intravenous piggybacks (IVPBs) have unique requirements, as well. An IVPB is an intravenous method that is added with its own tubing and connected to an existing IV. The medication is added to a solution (usually normal saline) and can be given over a desired amount of time, usually between 15 and 30 minutes. Each additional sequential intravenous piggyback must have documentation greater than 30 minutes apart to add a code. If a physician orders a push and the nurse documents longer than 15 minutes of the injection, this is still coded as a push; however, an IVPB can be either an infusion or injection, and is dependent on the clinical documentation of the start and stop times.
Example 3:
Ancef 500 mg is documented @ 0500 (there is no stop time, so you would code IVP).
Heparin administration is documented from 0600 – 0802.
Correct Codes: 96375, 96365 x 1, 96366 x 1
Example 4:
Promethazine 2 mg IVP given @ 0050
Morphine 5 mg IVP given @ 0054
Correct Codes: 96374, J2550 Injection, promethazine HCl, up to 50 mg, 96375, J2270 Injection, morphine sulfate, up to 10 mg
Example 5:
Demerol IVP         1630
Morphine IVP       1700
Demerol IVP         1720
Demerol IVP         1745
Correct Codes: 96374 x 1, 96375 x 1, 96376 x 1
Nothing can be charged for the Demerol given at 1745.
Keep Time with Hydration
Hydration code requirements are specific: Physicians must record hydration therapy with supporting evidence of medical necessity based on diagnosis and signs and/or symptoms. Examples of hydration services not medically necessary include keeping veins open, flushing solution before or after medication is administered, hydration concurrent with another infusion, or documentation without a stop time.
Ultimately, to choose the correct CPT® code, you must identify the reason for the encounter, the rate of the infusion, the reason why it was medically necessary, the type of infusion, and treatment plan, along with the start and stop time documentation. To identify this information, clinical documentation is paramount. Obtaining complete and accurate clinical documentation often requires partnering with nursing staff in the outpatient areas of the hospital.
Partner with Clinicians
What does partnering with clinicians look like? It's most helpful to explain to staff the rationale for compliance and revenue capture that's associated with appropriate documentation. Explaining the outcomes from an internal audit on compliant documentation is recommended.
Non-compliant documentation includes statements such as "IV discontinued," "IV is patent," "infusing" or "infiltrated," or assuming the stop time is when the patient is discharged. Compliant documentation would include "infusion started at [time] and stopped/ended/completed at [time]" or "patient transferred to their room with IV infusing [type and rate]."
Ask the clinical staff what would help them be successful in compliant documentation. Then, train the staff showing screenshots of what to document and where to document the start and stop times. Show examples of actual dollars involved with feedback on progress or lack thereof. It's also a good idea to assign a liaison to encourage unit compliance. This is a great project for anyone wanting a clinical ladder project.
Injection/Infusion Coding Review
INJECTION:
96372  Therapeutic, prophylactic, or diagnostic injection (specify substance or drug); subcutaneous or intramuscular
96373           intra-arterial
These codes are not part of the hierarchy guidelines. Facility medically unlikely edits (MUEs) allow 5 units. Professional MUEs allow 4 units.
IV PUSH:
96374          intravenous push, single or initial substance/drug
+96375        each additional sequential intravenous push of a new substance/drug (List separately in addition to code for primary procedure)
+96376        each additional sequential intravenous push of the same substance/drug provided in a facility (List separately in addition to code for primary procedure)
A parenthetical note instructs us not to report 96376 for a push performed within 30 minutes of another push of the same substance or drug.
These codes are for when a patient receives a therapeutic, prophylactic, or diagnostic drug. An infusion of 15 minutes or less, or an infusion without a stop time, is an intravenous push (IVP). Bill IVP codes and medications separately unless there is documentation to support billing them together.
INFUSION (NON-CHEMO):
96365  Intravenous infusion, for therapy, prophylaxis, or diagnosis (specify substance or drug); initial, up to 1 hour
+96366          each additional hour (List separately in addition to code for primary procedure)
[must be greater than 30 minutes into the hour]
+96367          additional sequential infusion of a new drug/substance, up to 1 hour (List separately in addition to code for primary procedure)
+96368          concurrent infusion (List separately in addition to code for primary procedure)
Correct coding relies on the clinician documenting the total time the medication solution was infused.
HYDRATION:
96360  Intravenous infusion, hydration; initial, 31 minutes to 1 hour
+96361          each additional hour (list separately in addition to code for primary procedure)
Hydration is provided at a therapeutic rate (minimum 125 mL/hour is the general standard for adults). Use these codes for infusion of pre-packaged fluid and electrolytes.
---
Yvonne Focke, RN, BSN, MBA, CPC, ACM, CHAM, is a healthcare consultant with more than 30 years of experience in multiple areas of the revenue cycle. She has presented at various industry conferences and webinars on the topics of improving customer service, denials management, observation services, quality, patient flow, and throughput. Focke holds a Master of Business Administration from Xavier University and Bachelor of Science in Nursing from Mount Saint Joseph University. She is a member of  the Healthcare Financial Management Association, American Case Management Association, and National Association of Healthcare Access Management, and the AAPC's Cincinnati, Ohio, local chapter.
Jenny Roberts, CPC, CPMA, is a healthcare revenue cycle analyst with 20 years' experience. Her prior experience includes auditing, billing, consulting, coding, and teaching. She specializes in chargemaster billing and education and is passionate to share her knowledge with others. Roberts is a member of the Florence, Ky., local chapter.
Latest posts by Guest Contributor
(see all)
One Response to "Partner with Clinicians on Infusion/Injection Documentation"