CMS Eases Internet-based PECOS Security
By admin aapc
In CMS
April 14, 2009
Comments Off

on CMS Eases Internet-based PECOS Security
The Centers for Medicare & Medicaid Services (CMS) has made an important change to its Internet-based Provider Enrollment, Chain and Ownership System (PECOS) that will free up a lot of time for physicians and non-physician practitioners (NPPs).
Provider and supplier organizations can now authorize employees or a third-party billing service to use Internet-based PECOS on their behalf. Individuals who will use Internet-based PECOS must first register in the PECOS Identification and Authorization System (PECOS I&A) and complete the Security Consent form. This form must be signed by an official of his or her employer and by the organization's authorized official (AO) and then mailed to the CMS External Usesr Services (EUS) Help Desk.
Authorized users of Internet-based PECOS can:
Enroll in the Medicare program

Make changes to Medicare enrollment information

View existing Medicare enrollment information

Withdraw from the Medicare program

Check the status of an Internet-submitted Medicare enrollment application
Note: To date, you cannot use Internet-based PECOS to change ownership applications. Continue to use paper form CMS-855 until further notice.
Physicians and NPPs are responsible for maintaining and reporting changes in their Medicare enrollment information. Failure to do so could result in claims being processed incorrectly.
Report the following changes within 30 days:
Practice location

Final adverse action
Report the following changes within 90 days:
Business structure

Organization's legal business name/tax identification number

Practice status

Reassignment of benefits

Banking arrangements or any payment information
Note: Physicians who are enrolled in the Medicare program, but have not submitted the CMS-8551 since 2003 are required to resubmit an initial Medicare enrollment application when reporting a change for the first time.
You can read more about Internet-based PECOS on the Medicare Provider/Supplier Enrollment Web page.
Latest posts by admin aapc
(see all)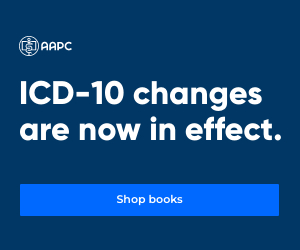 No Responses to "CMS Eases Internet-based PECOS Security"