Third-party Pricing Companies Can Help with Out-of-Network Costs
January 3, 2019
Comments Off

on Third-party Pricing Companies Can Help with Out-of-Network Costs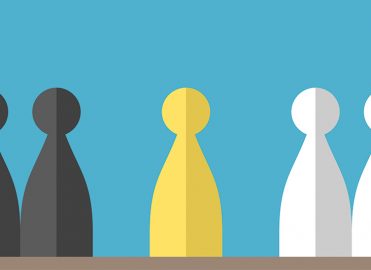 Know their methodologies so you can use them to your financial advantage, not detriment.
Third-party pricing companies may be a foreign entity among participating providers, but for non-participating providers they have become an obstacle in fair/correct insurance reimbursement. In-network rates are typically fixed and less than "fair market" rates. Out-of-network rates are more fluid and can change as the market changes from year to year.
Out-of-network rates typically are based on one of two methodologies: a percentage of the national Medicare rates, or the usual and customary rates of the geographic region. A usual and customary rate can be anywhere from five to 10 times more than its in-network counterpart – enter the third-party pricing companies.
Third-parties Aim to Reduce Out-of-Network Costs
Multiplan, Zelis, MARS, Viant, Three Rivers, HRGI, and Data Isight are just some of the companies that contract with commercial carriers to reduce out-of-network costs. They accomplish this in several ways:
Shadow networks
These are networks that solicit members from both the provider side and the insurance carrier side. For example, Dr. Jones does not participate with insurance Company A; however, both Dr. Jones and Company A have participating contracts with Network B. So when a patient with a usual and customary out-of-network policy through Company A receives treatment from Dr. Jones, the claim will pay according to Network B's contracted rate, and not according to the plan's out-of-network usual and customary benefit.
Contracts for a percentage of billed charges
These can be misleading, as they promise to allow anywhere from 70 to 90 percent of the billed charges on a claim. This doesn't mean you can charge $10,000 for an office visit and expect $7,000 in reimbursement (less the patient's deductible and co-insurance, of course). Any claim this overpriced would likely be flagged for an audit or review of medical necessity. These agreements are typically only used on a select number of high-reimbursement plans offered within an insurance carrier. For example, a policy that has a $100 out-of-network deductible and then pays 100 percent of the usual and customary rates might use this type of agreement to "skim" 10 to 30 percent off the top.
Front-end negotiation
For selected claims, a provider will receive either a fax, email, or phone call from a representative to negotiate the allowed amount. They will start the process with an offer, the provider will counter, etc. This can be beneficial, as part of the deal is prompt payment with no review for medical necessity. You should not count on receiving these proposals for every claim, however, because there's no guarantee that a claim will be selected for third-party negotiation — not even an identical claim to one previously selected. Make sure, also, that you verify the patient's benefits before agreeing to a settlement, including how much deductible and co-insurance have been met.
If you receive a proposal for a plan that reimburses at a percentage of the Medicare fee schedule, you may be able to get additional reimbursement via these agreements. If you receive one for a plan that reimburses at the usual and customary rates, however, you may inadvertently agree to accept less than the patient's plan allows.
Back-end negotiation
This one is a bit tricky. Here, insurance carriers use third-party pricing companies to take huge discounts on the allowed amounts of claims without contacting the provider, at all. When the check and EOB arrive, there may be a small adjustment note indicating that the claim was processed/priced through [Company X]. The claim may also provide a phone number for any inquiries, with a note to contact them before balance billing the patient. Some carriers will not post an adjustment note. In these cases, it is up to the provider to know the patient's benefit ahead of time and catch the applied discount. From here, you will have to call the third-party pricing company and open a case to either negotiate a new rate or have the claim sent back for reprocessing at the patient's correct benefit level. The negotiators may use terms such as "geographic practice cost indices" and "conversion factor" to justify a lower payment. Many providers, especially the ones that count on electronic remittance posting, do not notice when a third-party discount is applied, and consequently leave money on the table.
Third-party Pricing Methodology Realities
The methodologies of third-party pricing companies are in constant flux. They often change company names or add subsidiaries. For example, Umbrella Company G passes your information to their subsidiaries Company X, Y, and Z, without your knowledge. Even if you terminate your participating contract with Umbrella Company G, you will still have to contact Companies X, Y, and Z, to terminate each of those contracts, separately. You may not even know that Companies X, Y, or Z exist, until you receive a discounted claim and have to call to follow up on the rate discrepancy.
Communication Is Key
Another issue is communication. Despite the commercial carrier and third-party pricing company's contractual arrangement, they don't communicate with each other beyond the basic transmitting of claims. One perk of accepting a settlement rate is the circumvention of a review for medical necessity; however, commercial carriers may send a claim for medical necessity review during, or even after, a settlement proposal has been established. If both a denial for medical necessity and a settlement agreement are used to process a claim, it could lower reimbursement. When this happens, any agreement should be voided but getting the two entities to accomplish this is difficult.
If you know the ins and outs of these companies and their processes, you can use them to your advantage by getting higher and faster reimbursement while avoiding medical necessity reviews and multiple procedure reductions. You may not come out ahead every time, but you won't be leaving money on the table. Unless you agree to a negotiated rate in writing, the insurance carriers are required by law to process a patient's claims according to their benefits, not by a random third-party pricing methodology.
---
Matt Dallmann has spent the last 16 years in private healthcare management, consulting, and medical billing. He is vice president of the boutique medical billing firm, VGA Billing Services, Inc. In addition to the AAPC, he has contributed blogs, editorials, and professional opinion in the industry resources PhysiciansPractice.com, BC Advantage Magazine, and MedPageToday.com. Dallmann also developed a continuing medical education activity focused on business education in healthcare through a joint sponsorship with the NY State Medical Society.
Latest posts by Guest Contributor
(see all)
No Responses to "Third-party Pricing Companies Can Help with Out-of-Network Costs"