HEALTHCON Speaker: Meet Rik Salomon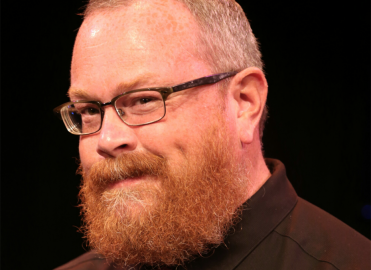 Have you met Rik Salomon? If you frequent AAPC conferences and events, or if you make use of AAPC's Facebook group to find answers to your professional questions, chances are you've run into at some point. So many AAPC members have benefited from Rik's helpfulness and expertise that we asked him to tell us his professional story.
There are lots of different ways to develop your career. Because Rik is such a great part of HEALTHCON, we focused on how AAPC conferences have helped him develop professionally.
A lot of people know you at conferences. What are your tips and tricks for attendees to get the most out of conference?
Introduce yourself to anybody that you can. Sit with new people, talk with new people. Definitely get involved during the conference. See if there's something going on that you can volunteer for, take advantage of the group activities, go to every lunch and every dinner, every little extracurricular activity that they might have.
Ask people questions. Not only is it interesting to hear about different opportunities, but to speak with someone who has been doing this for years they can tell you first-hand how it works and what a day in their professional life is like. It's fantastic.
So, do you have people who you met at your first conference who you are still friends with?
Absolutely, I have several people. Not only on the National Chapter Association Board. I met friends throughout the country at conferences and afterward we became friends on Facebook and other social media networks and now we keep in touch quite often.
I'm sure you have local professional contacts you work with. How do you feel the contacts you have made from conference are different?
Well, for the local contacts I can rely on them for advice and information regarding my specific job duties and things that I want to get into. They have lots of information, resources, and people that they refer me to, so that I can develop into more credentials and more opportunities that help me move forward in my career.
As for Conference friends, I speak with them daily to bounce ideas off them and analyze things. Having friends like that is a fantastic opportunity. HEALTHCON and the regional conference has really helped me to develop a lot of friendships.
Are there any career opportunities that you have been given because of your networking?
Absolutely. Not only on social media but with face-to-face networking at Regional and National AAPC conferences, for sure. It led me to a contract position right now that I have. Not only that, but it leads me to other credentials that I would like to pursue so that I can get and do a different, interesting job. One day I would like to do consulting and perhaps do it on my own. So, in that case I need to know as much as I can about all these different types of coding and auditing opportunities that are out there.
Do you feel what you have been able to accomplish professionally has been strengthened from the synergy of these relationships?
Having friends that are into different avenues of coding and auditing has led me professionally to develop an idea of what I plan to do in the future. And coming to know what I like to do versus what I am doing right now is also a big part of it. These people that I have met along the way, they have been really great about opening up the doors to develop those skills and take those credentials and get the experience that I need.
You have been in coding since 1991. Were you considering different career paths at the time?
I started in file and retrieval down in the bottom of the basement. At the time I took the job at the local hospital that I worked at so that not only would I have a job, but that I could also go through college. At the time I was mulling over pursuing Pre-med, but I didn't go any further with that because of the whole patient-care process. I didn't really want to deal with patients to be honest with you. So, I thought the best thing to do was the Business side of healthcare.
I moved gradually all the way up until I was doing the suspension coordination for Carolina's Health Care System here in Charlotte where I was suspending the doctors that weren't getting paper work done in time. I was like, well now that I've covered all that career information, why not move into coding. I did a few years ago and it's worked out great ever since.
How do you feel that being active with AAPC benefited you?
It's definitely benefited me. When I first joined the AAPC, I volunteered locally with the chapter and at various functions that they do throughout the year, met people along the way and ended up becoming a chapter officer and getting out there and developing a mentor network with the local chapter. I sort of took that same attitude at the national and regional level when I was able to attend those things. When I went to the HEALTHCON conference, they needed people to help with collecting tickets for the lunch. That way I was talking to people as I was collecting their tickets, and I got to meet as many people as I could and talk to them. Get my face out there, you know.
Rik Salomon, CEMA, CPC, CRC, CEDC will be presenting at HEALTHCON on the topic "Tackling Risk Adjustment in the Emergency Department."
When patients find themselves unable to regularly visit their PCP/Healthcare Provider. The Emergency Department visit may be their only visit to a provider throughout the entire year. With this in mind, how do we guarantee that all diagnoses are properly documented for the patient's Medicare?
If you've asked yourself this same question, or if you just want to learn more, Rik's session at HEALTHCON is the place to be. Make sure you meet up with him afterward to network. Let him know his advice on how to get the most out of HEALTHCON made your conference experience that much better. See you there!
Latest posts by Paul Jepsen
(see all)