Heed ICD-10 Advice for St. Valentine's Day
In Coding
January 17, 2019
Comments Off

on Heed ICD-10 Advice for St. Valentine's Day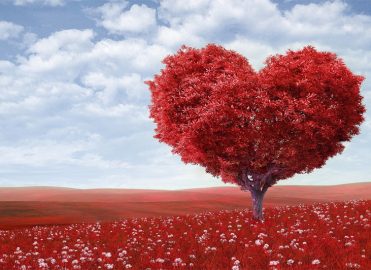 The month of February means love is in the air. Unfortunately, it also means that afflictions unique to Valentine's Day may occur. Be prepared for Feb. 14 by troubleshooting Valentine's Day-related mishaps that may call for ICD-10-CM coding in your healthcare organization.
Exercise Caution when Giving Gifts
When shopping for your sweetheart, these two common gifts could be problematic:
Roses may result in a thorny prick (S61.230 Puncture wound without foreign body of right index finger without damage to nail, W60.XXXA Contact with nonvenomous plant thorns and spines and sharp leaves, initial encounter) or an allergic reaction (J30.1 Allergic rhinitis due to pollen).
Jewelry that is not the correct size may cause constriction (W49.04XA Ring or other jewelry causing external constriction), and cheap jewelry containing nickel or chromium may create an unpleasant skin reaction (L23.0 Allergic contact dermatitis due to metals).
Cupid's Arrow Can Be Dangerous
If Cupid's arrow hits hard, look to these codes for reporting the injury:
X99.8 Assault by other sharp object
W45 Foreign body or object entering through skin
W21.89xA Striking against or struck by other sports equipment, initial encounter
S26.99xA Other injury of heart, unspecified with or without hemopericardium, initial encounter
For those who are love struck from cupid's arrow, your body may react with:
R00.2 Palpitations
R06.4 Hyperventilation
R61 Generalized hyperhidrosis
Watch Out for Sweets
When out for a romantic dinner with your loved one (Y92.511 Restaurant or café as the place of occurrence of the external cause), don't overindulge in chocolate delicacies, such as eating too many chocolate-covered strawberries and raspberry chocolate tortes (R73.9 Hyperglycemia, unspecified or K30 Functional dyspepsia) or diving into the fondue (X10.1XXS Contact with hot food, initial encounter).
Choking can also be a hazard when receiving conversation hearts. Although the candy hearts may reveal your "TRUE LOVE" or when someone is "Crazy 4 U," they can be dangerous when eaten too fast: T17.220A Food in pharynx causing asphyxiation, initial encounter.
Codes for the Lonely Hearts Club
For some Feb. 14 is not all roses, chocolates, and romance. It can trigger many ailments. For example, if you can't be with your sweetheart on this day, loneliness may provoke R45.83 Excessive crying of child, adolescent or adult; or worse yet, you may suffer from a broken heart I51.81 Takotsubo syndrome.
Be True to Your Heart
To make the most out of Valentine's Day, it's best to reconcile your difference with your sweetheart (Z63.0 Problems in relationship with spouse or partner) before Feb. 14 to help avoid this: R37 Sexual dysfunction, unspecified.
More ICD-10 Holiday Fun
For more holiday fun with ICD-10 codes, read these articles on AAPC's Knowledge Center Spooky ICD-10 Codes to Look Out for on Halloween and Keep These ICD-10 Codes Handy for Holiday Mishaps.
For all things ICD-10
If you want to learn more about ICD-10-CM coding, go to AAPC's ICD-10 Codes Web page. For an easy coding tool, to help you find and choose the appropriate ICD-10 codes, look to AAPC Coder.
*Heart image source: pixabay.com
Latest posts by Michelle Dick
(see all)