Complex Repair vs. Tissue Transfer, Rearrangement
In CMS
January 18, 2019
Comments Off

on Complex Repair vs. Tissue Transfer, Rearrangement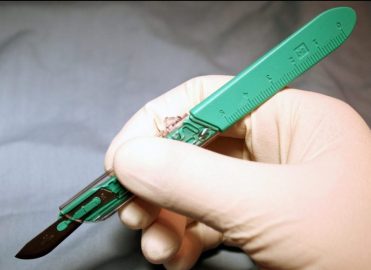 There has been ongoing debate about how to code complex repairs versus tissue transfers and rearrangements. Correct coding requires an understanding of the two surgical approaches. In the latest update to the National Correct Coding Initiative (NCCI) Policy Manual for Medicare Services, the Centers for Medicare & Medicaid Services (CMS) clarifies its definition of these techniques.
NCCI  Policy Update
CMS explains the difference between complex repair and tissue transfer and rearrangement in Chapter 3, Surgery: Integumentary System (CPT® codes 10000-19999), section H. Repair and Tissue Transfer:
2. Undermining of adjacent tissue to achieve closure of a wound or defect constitutes complex repair, not tissue transfer and rearrangement. Tissue transfer and rearrangement requires that adjacent tissue be incised and carried over to close a wound or defect.
Consider Existing Policy
The CPT® code book classifies repairs (closure) (CPT® codes 12001-13160) as simple, intermediate, or complex. If closure cannot be completed by one of these procedures, adjacent tissue transfer or rearrangement (CPT® codes 14000-14350) may be utilized. Adjacent tissue transfer or rearrangement procedures include excision (CPT® codes 11400-11646) and repair (CPT® codes 12001-13160) and debridement (e.g., CPT® codes 11000-11001, 11004-11006, 11042-11047, 97597, 97602).
In other words, do not report adjacent tissue transfer or rearrangement codes and repair codes for the same lesion or injury. It's either one or the other. Knowing the difference between these procedures will enable you to select the right code.
Latest posts by Renee Dustman
(see all)