Learn About Template Use and Abuse at HEALTHCON
In AAPC News
January 18, 2019
Comments Off

on Learn About Template Use and Abuse at HEALTHCON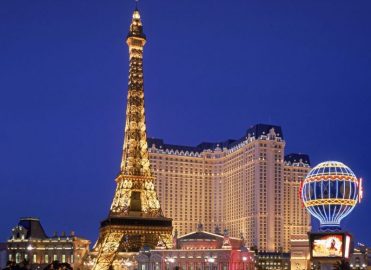 AAPC's
HEALTHCON
in Las Vegas, April 28-May 1, 2019, is for everyone on the business side of healthcare and provides cutting-edge education, networking, and other advancement opportunities to career-minded attendees. Expert speakers, such as
Michael Warner, DO, CPC, CPCO, CPMA, AAPC Fellow
, help make this a professional event you won't want to miss.
Dr. Warner is an AAPC National Advisory Board member (Region 8-West) and president of non-profit Patient Advocacy Initiatives. He is board certified in family medicine and neuromusculoskeletal medicine and serves the American Osteopathic Association as an alternate adviser on AMA RUC. Dr. Warner also consults as a medical forensic auditor.
AAPC asked Dr. Warner about his presentation,
Template Use and Abuse and the Impact on Medical Record Integrity
, and why it's so important for members to attend.
Tell us what your presentation is about.
Fellow NAB Region 8-West Representative Mary Wood, CPC, CPC-I, and I are addressing the use of templates when documenting in the health record. We describe dangers of templates, but also show positive ways in which templates can be used.
What led you to choose this topic?
I've witnessed the poor use of templates and its negative impact on patient diagnosis and treatment. Templates are often misused, resulting in data that does not match the patient's concerns or presentation. This is not good for patient care and can mislead any professional who reads a patient's health record.
Not all template use is bad, however. Proper use of templates can speed documentation and improve the quality of data in health records.
I believe AAPC certified members have the skill set and authority to guide providers on how to best communicate through the health record and best serve the needs of patients. With this presentation, we aim to empower our members to take leadership roles in the use of templates in health records.
What are the key takeaways?
We will show good and bad examples of template use. Most of us have seen bad examples, as some encounter notes contain many pages of generic information. Often, information in templates contradicts the patient's presentation. For example, "Chief Complaint: Shortness of breath" versus "Review of Systems Respiratory: Patient denies shortness of breath." We will show how to properly use templates, so workflow is improved without jeopardizing patient information. Our goals are to improve workflow and the quality of data.
We will show how to accommodate 2019 CMS documentation rules and help our audience prepare for 2021, when the history and examination will become an optional documentation requirement.
Why is this information important?
CMS has made dramatic changes to health record documentation policy for 2019 and 2021. Allowing ancillary staff and the patient to author the history is intended to reduce provider clerical burden. CMS realizes the dangers of templates, which can meet documentation requirements, but misstate the patient's story and what occurred at the encounter.
Health record information needs to be accurate. Electronic health records (EHR) digitize information with promise of identifying best practices, delivering personalized medicine, and creating predictive algorithms. None of this can happen if health records routinely contain inaccurate information.
Our society is on the edge of entering the digital age of healthcare. EHR systems will finally make the practice of medicine easier, intuitive and fun. Ancillary staff and patient engagement will bolster the quality of communication and documentation. Data from best practices will revolutionize the healthcare sector and result in better medical care for all of us.
Who will benefit from this information?
Although most medical practices and hospitals have converted from paper medical charts to EHRs, we have not yet made the digital transition. EHR systems are computer programs that are supposed to make our lives easier and benefit patient care. As we learn to value the integrity of patient data and use computers to improve healthcare, all of us will benefit with accurate diagnoses and effective treatment plans.
We hope to see you there!
Latest posts by Renee Dustman
(see all)