Patient and Provider Meet and Greet
In Coding
January 23, 2019
Comments Off

on Patient and Provider Meet and Greet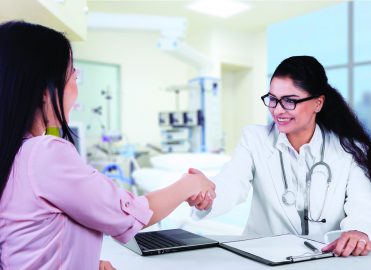 Prior to receiving medical care, some potential patients may ask for a meet and greet visit with a physician. We expect this kind of "shopping around" when it comes to other types of purchases, and it's become more common in healthcare. For example, many expectant parents now interview obstetricians before deciding who they'd like to care for them during pregnancy (and do the same with pediatricians who might care for their children).
Because physicians' time is valuable (and expensive), practices often question if it's possible to bill for such meet-and greet visits. The answer is "yes," but you probably won't want to.
Without Medical Necessity, Insurers Won't Pay
Reporting any type of evaluation and management (E/M) service code for meet and greet visits is inappropriate, and potentially abusive and fraudulent.
Insurers, including Medicare and Medicaid, reimburse only those services or procedures that they deem to be medically necessary — and a meet and greet doesn't meet the definition. The individual meeting with the provider may be a potential patient, but if there's no medical reason for the visit, there's no legitimate claim against insurance.
You cannot report E/M service codes for a meet and greet because E/M services require a chief complaint, defined by CPT® as "a concise statement describing the symptom, problem, condition, diagnosis, or other factor that is the reason for the encounter, usually stated in the patient's words." And if there's no medical reason for the visit, there's no medical care to report.
Preventive services codes do not require a chief complaint, and insurers often reimburse for them. But a meet-and-greet visit won't include the age and gender appropriate history, examination, counseling, anticipatory guidance, and other required components of a preventive service.
ICD-10-CM does provide codes to describe meet-and-greet visits — for instance, Z76.81 Expectant parent(s) prebirth pediatrician visit. ICD-10 is a thorough code set that allows for precise data collection; but the existence of an ICD-10-cm code doesn't guarantee medical necessity or payment.
Billing the Patient for Non-Medical Services
Medical practices bill patients for non-medical services all the time. For example, offices routinely charge for filling out forms for schools, sports, life insurance, medical leave, etc. that are not linked to a patient visit or for copying medical records.
Similarly, you could charge patients directly for meet-and-greet sessions. Before doing so, however, there are a few things to consider:
First, you need to be aware that charging for meet-and greet-visits might discourage potential patients from meeting in the first place.
Second, if you decide to charge for meet-and-greet visits, you should establish a written policy, alert patients to it, and follow it consistently. Patients should know, up front, how much they will be charged, and how and when they should pay. You should be clear that insurance won't cover the service, and that you will not file a claim on the patient's behalf.
Latest posts by John Verhovshek
(see all)
No Responses to "Patient and Provider Meet and Greet"