New Report Outlines Health System Reform
By admin aapc
April 14, 2009
Comments Off

on New Report Outlines Health System Reform
The American Medical Association (AMA) and other national health system stakeholder organizations released a report March 27 entitled "A Dialogue on U.S. Health Reform." While the AAPC has not endorsed this report, numerous organizations have and we thought you might be interested. The report outlines potential steps health care providers, employers, consumers, insurers, public health professionals, and others need to take toward health system reform.

Health system reform, participating stakeholders agree, requires increasing coverage and access, strengthening wellness and prevention programs, and ensuring quality and value.
"Regarding coverage, reform should build upon the key pillars of health care coverage today—employer-sponsored insurance and public safety-net programs for low-income people and families," the report says.
The report lists several ways to increase coverage and access to health care, such as improving Medicaid and Children's Health Insurance Program (CHIP) outreach and enrollment; restoring legal immigrants' eligibility for Medicaid coverage to mirror CHIP; and ensuring adequate payment to clinicians and providers with public programs.
To strengthen prevention and wellness, the report says, we need to encourage clinicians and providers to deliver effective clinical preventative services and follow-up treatment and ensure a sufficient primary care workforce through an ongoing, dynamic, national planning and development process—among other things.
Ensuring quality and value, the report says, involves expanding and accelerating the development of meaningful quality measures; developing standards to guide clinician and provider performance reports; developing clinician and provider incentives; and much more.
The report also offers suggestions for financing health care, such as improving health care delivery, improving methodologies for quantifying long-term cost savings, and increasing funding.
"Additional sources of funding will be required at least in the short-term, and, in order for health reform to be successful, costs must be spread equitably across stakeholders," the report said.
Read the full report on the AMA Web site.
Latest posts by admin aapc
(see all)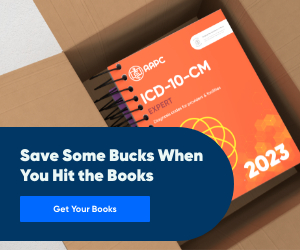 No Responses to "New Report Outlines Health System Reform"