Superintendent Commits Fraud when Helping Sick, Uninsured Student
In Billing
January 25, 2019
Comments Off

on Superintendent Commits Fraud when Helping Sick, Uninsured Student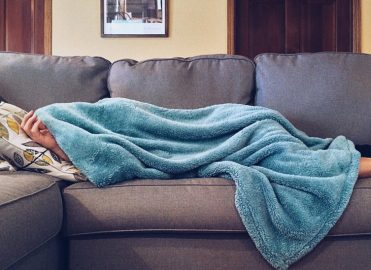 School faculty often does whatever it takes to help out a student to ensure they thrive in their educational environment. And then, there is Casey Smitherman, the superintendent of Elwood Community Schools in Indiana, who took nurturing to an extreme when she committed fraud to treat a student with strep throat.
Smitherman was booked on charges of insurance fraud to help pay for an uninsured student's medical care. She issued this statement to Fox 59:
Recently, I was given notice one of our students was not at school. I went to his home to check on him, and he told me that he had not felt well enough to come to school. After making sure he had eaten, I could tell he had some of the symptoms of strep throat. As a parent, I know how serious this illness can be if left untreated, and I took him to an emergency clinic.
At the emergency clinic, the Elwood student was turned away due to lack of health insurance. Smitherman then went to another clinic and posed as the student's mother, using her son's insurance to pay for treatment. According to Fox 59 News:
Medical records obtained by subpoena showed a prescription was filled under her son's name on Jan. 9. The total claim was $233, according to court documents. Police contacted the Department of Child Services to advise them that "financial help may be needed" for the teen.
In the past, Smitherman has also helped this particular student by buying clothes for him and helping to clean his home.
Smitherman was charged with three felonies and a misdemeanor. She knows what she did was wrong. She turned herself in and was immediately released on bail. The prosecutor is looking into a diversion program for Smitherman, which means there is no criminal conviction if she follows it.
The Elwood school board has been supportive of Smitherman, the consequences of her actions, and doesn't feel they will jeopardize her career.
Photo Source: pixabay.com
Fraud and Abuse Is No Joke!
To help prevent fraud and abuse of healthcare dollars, medical practices need staff who can develop, organize, and manage compliance of health insurance payer regulations, rules, and guidelines. Find out how to become an AAPC Certified Professional Compliance Officer (CPCO™) to learn more.
Latest posts by Michelle Dick
(see all)
No Responses to "Superintendent Commits Fraud when Helping Sick, Uninsured Student"