Medicare Part D Prescription Drug Model to Change in 2020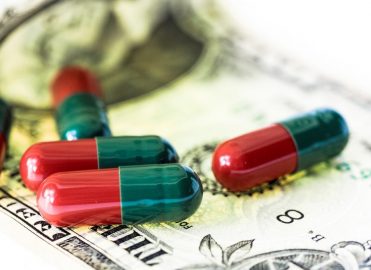 There are big changes on the horizon for the Medicare Part D prescription drug model, and they're going to affect medical coders.
The current reimbursement system and payment model for Part D creates incentives for plans to push patients to the "catastrophic phase." Once the patient reaches this "donut hole," Medicare is responsible for 80 percent coverage, with the Part D plan paying 15 percent and the patient paying 5 percent. Before the donut hole or catastrophic phase, the Part D plans are responsible for 75 percent of the drug costs after patients satisfy their deductible.
This structure creates a negative incentive for Part D plans, rewarding insurance companies for pushing patients toward the catastrophic phase of the benefit, where they will have significantly less financial responsibility (15 percent versus 75 percent). Part D insurance plans have very little reason to manage the costs of the patients who spend the most, according to Department of Health and Human Services Secretary Seema Verma.
As a result of these negative incentives, federal spending in the Part D catastrophic phase grew from $9.4 billion in 2008 to $37.4 billion in 2017. Also, in 2016, 3.2 million beneficiaries who spent enough on prescription drugs to reach the catastrophic phase, and who didn't qualify for low-income subsidies, spent an average of $3,000 per year out of pocket on their prescriptions.
The new Medicare Part D Model includes incentives to lower costs and negotiate down list prices for the first time since Part D was implemented January 1, 2006. This will result in reduction in out-of-pocket costs for patients.
A five-year voluntary model that begins in 2020 will enable plans to take on risk for spending in the coverage gap. Part D plans will be given a target level of spending for the catastrophic phase, and will share the savings with the insurer if they fall below the target. But they will have to take the losses if they spend above the target. The model will also provide a program of incentives and rewards for Part D plans that help reduce drug costs and encourage beneficiaries to choose drugs with lower list prices.
Latest posts by Barbara Cobuzzi
(see all)
One Response to "Medicare Part D Prescription Drug Model to Change in 2020"