Finding Revenue Cycle Inefficiencies Is a Team Effort
In Billing
February 5, 2019
Comments Off

on Finding Revenue Cycle Inefficiencies Is a Team Effort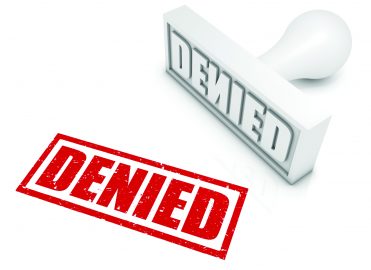 Coding clean-up crew lays the groundwork to improve healthcare reimbursement through denial management.
In large healthcare business offices, medical billers and coders are often in separate departments, with separate leadership. Although the medical billers are largely responsible for denial management, they often don't have the necessary coding expertise required to properly work coding denials. This lack of knowledge often leads to significant back and forth between back-end staff and coding staff. It also interferes with knowledge-sharing between the two departments, causing root-cause analysis to be overlooked and coding teams not being notified of trends. Such inefficiencies often result in an abundance of avoidable denials and delayed reimbursement.
Denial Follow-up Team Steps In
In April 2018, University of Iowa Health Care (UIHC), an academic health system with an 811-bed hospital and more than 200 outpatient clinics, created a pilot team to help solve these issues. This Coding Denial Follow-up Team (CDFT), comprised of Certified Professional Coders (CPCs®), was assembled to specifically work coding denials, either by correcting coding or appealing denials after reviewing the chart documentation and coding regulations. The initial team consisted of four coders from the coding department and two supervisors:
Jill Christensen, CPC
Allyson Schulte, CPC
Tiffany Simonsen, CPC
Sara Murry, CPC
Riley Schmitt, CPC (co-supervisor)
Bridget Toomey, CPC, CPB, CRCR, AAPC Fellow (me, co-supervisor)
The following three coders came from the denial follow-up area, joining the CDFT in August 2018 after it was determined that the denial volume was high enough to take on additional members:
Emily Cochran, CPC
Christine Lothi, CPC
Julie Rife, CPC
Laying the Ground Work
Operationally, claims with coding-related denial reason codes were programmed to automatically bypass UIHC's follow-up area and route to the new CDFT. Prior to the team's formation, a deep dive into denial Claim Adjustment Reason Codes (CARC) and Remittance Advice Remark Codes (RARC) was done to determine which codes should go to the team for review. There were 71 codes determined to be causing coding-related denials that could result in a charge correction. Examples of these denials included non-covered, medical necessity/level of care, and bundling. As we continue to increase efficiency, we continuously review these denial codes for either addition to the CDFT or removal, if we feel they do not result in a coding change.
After determining what the denials the team would review, we completed a deep dive into the payer mix. It was determined that, to start out, the payers would be Wellmark Blue Cross Blue Shield of Iowa and Medicare. These two payers were chosen because of the availability of online corrected claims and appeal processes. In October 2018, UnitedHealthcare commercial and UnitedHealthcare Community Plan (Medicaid Managed Care product) were added to the payer mix. These payers also provide online services, which is helpful for coders who work remotely.
Organizationally, both the denial management follow-up area and the coding area needed to be involved. To make sure there was knowledge on both sides, the team was co-supervised with CPCs® who are subject matter experts in each area. This combined knowledge and buy-in from both departments was instrumental to the success of the team.
Results Are In
In the first two months the CDFT successfully overturned 495 denials for a recovery of $39,000. In the first four rolling months, the CDFT overturned 1,170 denials for a recovery of $107,345.19. And, from August through November with the addition of the three new coders and the addition of the UnitedHealthcare products, the CDFT overturned 4,375 denials for $337,378. These numbers are with the CDFT only working physician claims below $5,000.
Where to Start
If this process of building a CDFT is something you would like to explore at your institution, here are two tips for where to begin:
Create a leadership team of individuals who have knowledge in both coding and denial management. Knowledge in both areas is needed for the team to be successful.
Look to your current teams of billers and coders who have expressed interest in working in the other area and select those who are up to the challenge and who may work well together.
Remember: Picking your best coders may take them away from their regular work. Think outside the box when creating your clean-up crew. Pick staff who are willing to take chances, look for trends, and continuously look for process improvements.
---
Resource
Washington Publishing Company: www.wpc-edi.com/reference/
Latest posts by Bridget Toomey
(see all)
No Responses to "Finding Revenue Cycle Inefficiencies Is a Team Effort"