Tips for Educating Providers on CPT® Changes
February 5, 2019
Comments Off

on Tips for Educating Providers on CPT® Changes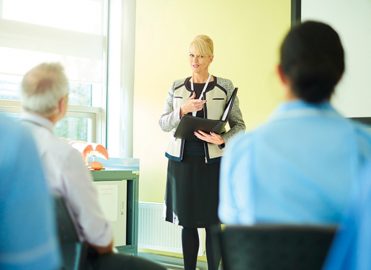 Ensure a smooth billing transition and unaffected revenue by preparing clinicians for yearly coding updates.
Finding out what the annual code changes are is the easy part. CPT® updates typically are announced several months before they become effective. For example, the 2019 CPT® code book was available to purchase in early November 2018, and AAPC offers books, webinars, and workshops each year to cover upcoming changes (see "AAPC Has Resources for Yearly Changes").
The bigger challenges are learning which of those changes will affect your providers and effectively communicating those changes.
Prepare for Change
When preparing for yearly CPT® code changes, ask yourself:
What is changing?
How will the changes affect my provider?
What information does my provider need to know?
What information does the medical coding and billing staff need to know?
What needs to be updated?
Is there a system in place to properly capture the updates?
Run Reports
When figuring out how code changes will affect the reporting of medical services at your practice, the accumulated data in your practice management software can help. Running reports on how often the revised/replaced codes are used and who uses them, for example, will help to direct your efforts.
Your reports may reveal that providers you do not expect are using the affected codes. For example, you might think the psychological testing codes that changed for 2019 are used only by the behavioral health department, but your reports show that three out of four providers who run these tests at your facility work in the neurology department.
Determine Who and How to Educate
After you've determined what codes are changing, how they're changing, and who needs to be educated, the next step is to decide how to get that information to the affected provider(s). This can be achieved by targeting individual providers and setting up a time to meet with them one on one, or you can educate an entire specialty as a group. Whichever method you chose, make sure to concentrate on the details that matter most to your target audience.
When presenting to clinicians, communicate what needs to be documented to support payment for the new and revised codes. You also may find it useful to perform "test runs" prior to implementation. For example, ask providers to code a few charts from the current year using the updated codes for the coming year. The results will help you determine if more education is needed before the changes go into effect.
Be sure that affected front end and back end staff are updated on the changes, as well. Front end staff need to know if a new or revised procedure or service needs to be authorized, or if patients' copay responsibilities will change. Back end billing staff need to know to look out for the new copayments and denials.
Update Your Electronic Health Record System
Prepare your computer systems before the codes take effect. This allows for a smoother transition and minimizes the delay of getting new charges out the door and the impact on cash flow. The new codes will need to be added to the charge master, as well, using whatever route (electronic and/or paper) your provider(s) use to capture charges.
Follow Up with Audits
Finally, confirm that the education you provided to clinicians and staff — as well as all your other efforts — have had the desired effects. This can be done with a good follow-up plan. For example, for significant code changes, consider:
Holding claims and doing a 100 percent audit on the changes;
Performing "spot check" audits (before or after claims are submitted); or
Conducting concurrent reviews (which take place when patients are in the office).
Be sure to validate that the new codes are being used and documented properly. Denials of the new codes is a clear indicator that more education is needed.
There are coding changes every year, without fail. The more prepared you are, the better prepared your providers will be, too. Put a plan in place for these annual changes and enjoy a smooth transition to the new year.
---
AAPC Has Resources for Yearly Changes
AAPC offers several resources to help you keep up with yearly coding changes, including:
Code books
AAPC Coder
Webinars
Virtual Workshops
---
Julie Vigliotti, CPC, CPB, CPC-I, has been in healthcare administration for 28 years. She is the manager of documentation and coding education development. Vigliotti's team researches and develops educational materials and curriculum for physicians, educators, and coders. She teaches Certified Professional Coder (CPC®) preparation courses to the community as a certified PMCC instructor, as well as to uncertified employees of Henry Ford Health System. Vigliotti is a member of the Detroit, Mich., local chapter.
Latest posts by Guest Contributor
(see all)